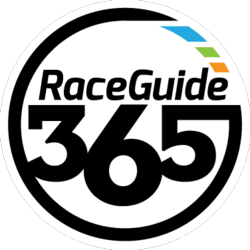 "This is an exciting new service for the race community that will not only streamline the process of finding and registering for events but also offer race directors a flexible, new venue for planning, managing and advertising events
Minneapolis, MN (PRWEB) November 06, 2012
Minneapolis-based ZapEvent and UpTempo Race Management have combined their expertise to offer an upgraded option for runners and race directors. RaceGuide365 features interactive and geo-mapping features that list events planned in the general area searched. A good fit for travelers who want to add a race into their vacation or business calendar,the RaceGuide365 event list can currently be filtered by state, type of event(s) and/or dates you are interested in to provide a comprehensive listing of possible events to choose from. RaceGuide365 takes the user to the next step by providing the resources for online registration as well. The site also offers race directors everything needed to prepare a new race. Check available dates for possible events in a general locale, easily add their event to the calendar, consult with race managers, obtain USATF course certification and promote their event in one convenient place.
"This is an exciting new service for the race community that will not only streamline the process of finding and registering for events but also offer race directors a flexible, new venue for planning, managing and advertising events in the Midwest at no charge," says UpTempo Race Management owner, Kris Kuhn. "One of the goals for RaceGuide365 is to raise the bar in race organization, event advertising and planning by offering a one-stop option for both athletes and race directors."
RaceGuide365.com offers athletes and event promoters a new experience in race calendaring and promotion. More information about RaceGuide365 can be found at raceguide365.com.
About Zap Event:
ZapEvent provides a reliable, safe and flexible suite of online registration tools to race directors and athletes. They have partnered with a wide range of organizations to manage a variety of transaction-based online events, including event registrations, donations, membership dues and conference fees. Additional information about ZapEvent is available at ZapEvent.com or by contacting Jeff Wedren at (612) 548-5645 or jeff(at)zapevent(dot)com.
About UpTempo Race Management:
UpTempo Race Management specializes in all aspects of race management – from consultation to planning, promotion and comprehensive race management services. USATF course certification and mapping, promotional advertising, budget development and volunteer training are just some of the services that are available to take your event to the next level. Contact the experienced athletes at UpTempo for all of your race management needs at http://www.uptemporacemanagement or directly by emailing Kris Kuhn at kris(at)uptemporaces(dot)com or Mark Kuhn at mark(at)uptemporaces(dot)com.