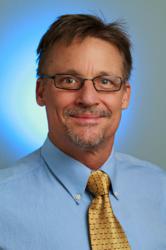 Seal Beach, CA (PRWEB) November 06, 2012
Diversified Technical Systems (DTS), a leading manufacturer of data recorders and sensors for dynamic testing and human injury assessment, has named Hans Hellsund as Director of Sales & Marketing.
Hans brings nearly 30 years of experience in data acquisition and signal processing to DTS and has served various roles in the sales and marketing arena including direct sales management, international distribution management, product development, and applications engineering. In addition, he holds a Bachelor of Science degree in Mechanical Engineering from CSU Long Beach and an MBA from Pepperdine University.
About DTS: DTS data recorders and sensors are used worldwide in crash, blast and biomechanics testing performed by top automakers, aerospace and leading research facilities. A DTS helmet sensor that records head forces in an effort to improve soldier safety and reduce traumatic brain injuries was just named by the U.S. Army as one of "The Greatest Inventions of 2011." For a second time, Inc. Magazine named DTS one of the fastest-growing private companies in the U.S. Based in Seal Beach, California, DTS has technical centers in Michigan, Australia, China, Germany and Japan.