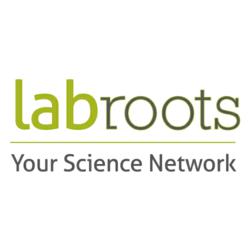 Group Topics is an exciting feature for our users to establish and interact within targeted communities and like-minded peers - said LabRoots CEO, Greg Cruikshank
Yorba Linda, CA (PRWEB) November 13, 2012
LabRoots, the leading social networking site designed to connect the scientific world, is providing many new features and functions as part of their new website which was recently re-launched in September. LabRoots has sky-rocketed to be one of the top scientific internet portals for the community to utilize on a daily basis, leveraging its new Facebook level functionality and customized features.
LabRoots features include Publications with millions of publication meta-data, a videos library, hundreds of daily-updates news feeds, a jobs board, thousands of international events, a feature to review scientific content, a fun contest feature where users can win thousands of dollars and prizes, and Group Topics. LabRoots Group Topics feature provides a spot for scientists and professional with similar interests to make subject matter available, ask questions and obtain answers, establish relationships with others in their field of expertise, and post related content such as videos, files, and images.
How does it really work? Users can locate Group Topics in the menu of their Activity page. Once in Group Topics users have the ability to search for and join a group by following it or create their own unique group topic. After joining or creating the topic of choice, users can then participate in discussions, and add other content such as images, videos, links to related websites and attach files. Each group topic also offers other Recommended Topics based on the title, keywords and discussion of the community. Through the Invite/Share functions, users can invite their colleagues to join the group.
Overall, the Group Topics feature is a wonderful way for users to collaborate with other members who have similar interests. To join the LabRoots free on-line community of scientists from across the globe, visit LabRoots.
About:
LabRoots is the leading professional networking website designed to connect all science verticals. Founded in March 2008, LabRoot's vision was to connect the scientific world leveraging a myriad of unique features and tools, discovering meaningful collaborations across geographic boundaries and fields of expertise. LabRoots is the owner and producer of BioConference Live - which has grown into the world's largest series of virtual events within the Life Sciences and Clinical Diagnostics community.