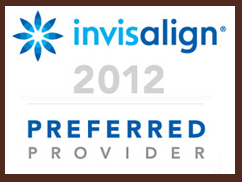 I've always wanted to strike the balance between professional and 1st class and the warmth of a small town dentist.
Brigham D. Baker, DDS
Phoenix-Mesa, AZ; Houston, TX; San Antonio, TX; Chicago, IL; Philadelphia, PA (PRWEB) November 08, 2012
Impressions Dental, a Chandler dentist office, has been identified as a preferred provider of Invisalign oral care products. The office is staffed with a number of highly-trained dental professionals who are well-versed in the use of the patented Invisalign family of products. To help spread the word about these new offers, Impressions Dental has brought on the seasoned and highly-trained staff at PageViews Interactive LLC for assistance in Search Engine Optimization and the online marketing of this prestigious distinction.
Invisalign provides non-invasive, nearly invisible solutions for people who want to correct their teeth and make them more attractive. As a preferred provider of these products, the Chandler family dentist Impressions Dental is an excellent source for these products. The experience that Impressions Dental has with the Invisalign system makes it an excellent option for people who are seeking genuine professionals. The treatment time of these products will vary on a case to case basis. Someone with minimal oral alignment issues may find that their treatment is over in a year or less, with accordingly lower fees. Others may be in need of a more intensive regimen, requiring them to stay with the program for longer. Customers will learn where they stand in this regard during a free Invisalign consultation with a dentist at Impressions Dental.
This free Invisalign consultation is one of many promotions that have been designed to help spread the word about Invisalign products. As a preferred provider of these products, Impressions Dental is pushing a number of promotional concepts to help customers learn about these unique products. The office offers a free second opinion service, a $49 new patient special, free tooth whitening for life, and even a number of in-house savings plans to help people with different budgets. In the end, the purpose is to help introduce more people to the very popular Invisalign oral alignment system.
Impressions Dental is a popular provider of dental services in the Chandler, Arizona community. As an invested member of the community, Impressions Dental works to ensure that people have access to a wide variety of affordable oral health options. This Chandler dentist prides itself on being an accessible option for people who want to take control of their oral health, whether their needs are cosmetic or medical. In the end, the goal here is to provide the community with affordable options. Now, with these new Invisalign options, Impressions Dental has further expanded its assortment of offerings.
For more information on services offered by Impressions Dental, contact the office at 480-814-8888 or visit http://www.impressionsdental.com.