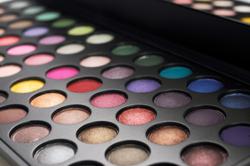 Burbank, CA (PRWEB) November 13, 2012
BH Cosmetics is proud to announce their 2012 Holiday Makeup Collection. Just in time for the gift-giving season, the collection includes Eye Crayons, 60 Color Day & Night Palette, Jumbo Concealer Pencils, Liquid Foundation and Automatic Eyebrow Pencils that provide makeup enthusiasts and gift-givers with top-of-the-line beauty products for under $21.
The BH Eye Crayons are multipurpose tools that are thick enough to act as eyeshadow and accurate enough to use as eyeliner. These waterproof eye crayons come in a variety of colors and finishes including black, gold, sapphire, dark green, baby blue and white.
The brand has also added to its' growing line of cover-up with new Jumbo Concealer Pencils and Liquid Foundation. Creamy and waterproof, the concealer pencils come in three shades, Fair, Beige and Olive, and last all day. The Liquid Foundation is water-based and provides medium to full coverage. Foundations come in ten shades to match all skin tones.
This Holiday season, BH Cosmetics is also introducing a new line of Automatic Eyebrow Pencils. These pencils have a silky formula for easy application and a natural look. The Eyebrow Pencils come in three shades, Blonde, Soft Brunette and Brunette.
The 60 Color Day & Night Palette was created for women on the go. This palette consists of 30 eyeshadow colors that are soft and sophisticated for daytime activities, while the remaining 30 hues are glamorous for night. Colors include neutrals, brights and royal tones that all come in a variety of matte and shimmer finishes, suitable for all makeup styles.
The BH Cosmetics 2012 Holiday Collection is available now at BHCosmetics.com.
About BH Cosmetics
BH Cosmetics, Inc. offers brilliant makeup palettes at affordable prices. Using high grade ingredients, the beauty brand guarantees you will enjoy using the full line of cosmetics, including eyeshadow palettes, lip gloss palettes, face palettes, skincare products, makeup brushes and more. Commonly used among beauty gurus and makeup artist professionals, BH Cosmetics' palettes offer a wide variety of pigmented colors. The brand ships worldwide and has distribution centers in the U.S. and Europe.