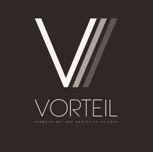 Dana Point, CA (PRWEB) November 12, 2012
Vorteil, the first and only aesthetic dermatology center to focus exclusively on the treatment of men's skin and hair, is proud to announce the grand opening of its male dermatology center this December 2012. Vorteil, which translates to "advantage" in the German language, specializes in minimally-invasive aesthetic procedures for male pattern baldness, wrinkles, rosacea, acne scars, and leg veins. Unique in the industry, Vorteil's philosophy is that the pursuit of aesthetic medical care is not vain, but rather a necessary investment in one's self and one's future.
In a recent interview, the company revealed how it has been able to differentiate itself by focusing on a niche. Board-certified Dana Point, CA dermatologist and founder, Dr. Ryan Goerig, MD, FAAD, explained that "men's skin is different than women's skin; its structure and function is fundamentally unique and requires specialized knowledge and different treatment approaches to achieve optimal outcomes. A one-size-fits-all approach does not work."
Research reviewed by Vorteil's founder has also revealed that the demand for cosmetic procedures by men has increased in recent years. According to 2011 statistics, men underwent almost one million minimally-invasive aesthetic procedures with an 886% increase since 1997. "For better or worse, the necessity to stay competitive and marketable in life, both personally and professionally, is significantly influenced by one's appearance. Men are increasingly turning to minimally invasive aesthetic procedures to look more rejuvenated and rested, often with less risk and downtime than surgery" commented Dr. Goerig. Examples of aesthetic dermatology services include hair restoration surgery, botox for men, acne scar revision, soft tissue augmentation and sclerotherapy.
The new dermatology center is located at 33971 Selva Road, Suite 200, in Dana Point, California. The office will be open Mondays through Fridays from 7am to 7pm. Weekend appointments can be made upon request. The company is currently booking appointments on its website and phone lines (949-276-2600) are open. Visit vorteildermatology(dot)com and the Vorteil Facebook page for more information, helpful resources, and grand opening news.
About Vorteil:
Vorteil Dermatology and Aesthetic Science is a Dana Point, CA cosmetic dermatology company that exclusively focuses on the treatment of men's skin and hair. Founded by a board-certified dermatologist, Vorteil specializes in minimally invasive cosmetic procedures for the treatment of wrinkles, male pattern baldness, sun damage, varicose veins, acne scarring and rosacea.