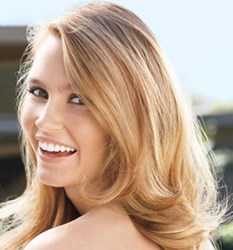 professional beauty tools available at affordable prices
Miami, FL (PRWEB) November 06, 2012
Beauty tools are precision tools engineered to execute detailed results. Top makeup artists, estheticians, and beauty professionals all use beauty tools to create perfectly angled eyebrows, neat cuticles, and the curliest lashes. The beauty specialists at TheBeautyPlace.com feature brand new professional beauty tools available at affordable prices for expert grooming at home.
For grooming eyebrows, a classic and award winning favorite is the Tweezerman Slant Tweezer. Its slant tip allows for perfect and painless plucking of eyebrows and stray hairs. Several colors are available of these classic tweezers; a few have been featured in top beauty magazines, like the zebra print or the leopard print which Rebecca stated are perfect for "fun-loving beauty mavens". To achieve the curliest lashes, position the Tweezerman Classic Lash Curler at the base of your lash line. Firmly but gently squeeze and release the curler. Rebecca mentioned, "Curled lashes are an instant eye-opener. Mascara is optional!"
For nail grooming on-the-go, the Tweezerman Mini Manicure Kit comes in at under $16. The kit is packaged in a protective clear case, keeping tools clean and protected. The kit contains a fingernail clipper with ultra-sharp precision blades, a mini cuticle pusher, a nail cleaner, and a mini nail file. "I got a kit for every one of my friends and family. Its packaging is perfect for gifting and every time my friend gets a chipped nail, she will get this out and think of me!" stated Rebecca.
Sandal wearers experience rougher heels and feet because the constant rubbing of the sandal against skin causes skin to dry out. The dry skin forms layers and if not smoothed out causes rough feet. Tweezerman Pedro Callus Stone long handle design makes smoothing of feet easy for clients who cannot easily bend down. It features a coarse side to exfoliate expecially rough or callused areas. The opposite side is smoother for use at the bottom of feet and sensitive areas around toes.
TheBeautyPlace.com is a leading online company of "top brands at affordable prices." From skin care to hair care and everything beauty, TheBeautyPlace.com strives to offer clients and prospective clients excellent customer service and fast shipping of beauty products right to their door.
Follow TheBeautyPlace.com:
On Pinterest: pinterest.com/thebeautyplace/
On Twitter: @TheBeautyPlace
On Facebook: Facebook.com/pages/TheBeautyPlacecom/125435188536?ref=ts
TheBeautyPlace.com Blog: blog.thebeautyplace.com
Jennifer Ramirez
TheBeautyPlace.com
877-392-8827