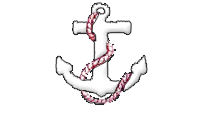 Dania Beach, FL (PRWEB) November 06, 2012
Yacht Transportation announced today that it will offer clients a new and expanded insurance program. The marine transportation company is introducing the new program to improve on their current yacht shipping services hoping to make the services more attractive and cost effective to their clients. Any yacht owners booking a voyage with Yacht Transportation will have a total insurance package through B & L Insurance, a well recognized insurance brokerage company in the yacht transportation industry, based in Florida.
As a result of Yacht Transportation's goodwill in the industry and flawless safety record, premiums for Marine Cargo Insurance have been substantially reduced and the benefit of these savings will go directly to the yacht owner. This means that Yacht Transportation has insured the voyage at no extra cost to the yacht owner, reducing the total cost of the boat shipping. In other words, once the yacht owner books a yacht shipping service with Yacht Transportation, insurance for the voyage is included. The coverage for the yacht is extended from its original loading port through the discharge port, including any transshipment if it is required. The insurance coverage will remain in effect until delivery of the yacht for All Risks of Physical Loss or Damage to the yacht. The yacht will be well insured while Yacht Transportation takes care of its yacht transport thus saving time and money for the yacht owner with an "all-inclusive transport" concept.
Yacht Transportation's premier yacht transport services now include the relevant insurance for the transport of your yacht on board the yacht carrier. The insurance provided consists of coverage for: marine risks, debris removal, and war and strikes risks.
About Yacht Transportation
Yacht Transportation is an up and coming marine transportation company that provides deluxe boat shipping and yacht shipping services worldwide. When the company first opened, it vowed to offer the lowest prices in yacht transportation. James Marshall, a modern-day nautical engineering genius and Yacht Transportation's founder and CEO, gives his clients a price promise. If a client can find a company that will provide a lower price for your yacht transport than Yacht Transportation, Marshall vows to beat it (if the client provides the documentation to prove it). No other yacht shipping company provides its clients with this type of price guarantee. Marshall hopes to provide this exclusive offer to his clients as long as he's in business.
For more information about the new insurance program offered by Yacht Transportation or for a free yacht shipping quote, give them a call toll free at 866-237-4862