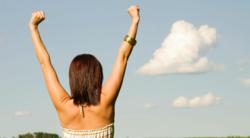 The goal of the Outcomes Program is to provide true individualized treatment and encourage both psychological and cognitive rehabilitation for mental health, dual diagnosis, and eating disorder conditions.
San Clemente, CA (PRWEB) November 21, 2012
Sovereign Health is proud to announce its Outcomes Research Program, a program with the goal of creating true individualized treatment upon the admission of each patient. Sovereign Health, a leader in the field of addiction medicine and dual diagnosis treatment, constantly strives to provide the best possible care for clients and for that reason has developed the Outcomes Research Program. Understanding a client's psychological and cognitive functioning is imperative to the success of his or her treatment and the implementation of this treatment tool will be vital to long-term recovery, sustained mental health and cognitive functioning.
By encouraging the treatment of both psychological and cognitive rehabilitation from the very moment a client arrives at Sovereign Health, each individual receives the highest quality care and is set up for success from the very beginning of the treatment program. Individuals suffering from multiple symptoms or illnesses can benefit even more with the Outcomes Program in helping to determine how to best individualize care in these important circumstances. From someone dealing with a marijuana addiction to a person requiring meth treatment, the Outcomes Program can be a valuable tool in the road to recovery.
Sovereign Heath staff members are rigorously trained both in the intake process as well as another Sovereign Health advancement in aftercare called Technology Enhanced Aftercare Monitoring or TEAM. By using these advanced technologies both upon admission and discharge, clients' success rates are drastically improved and their confidence – psychological, emotional and neuro-cognitive, is boosted.
The Outcomes Program begins when a patient is admitted into one of the Sovereign Health's programs, which include eating disorder treatment, drug rehabilitation, dual diagnosis treatment, mental health and many more. During the 45-minute intake session, an Outcome Program staff member conducts program-specific assessments to measure psychological and mental functioning. This process does two things – it helps give an objective look at each patient and gives a baseline that can be used by all members of the Sovereign Health team to create a more cohesive and effective treatment plan.
The results from this intake are shared and discussed with the clinical team and the patient his or her self, and the process is repeated every 30 days to track progress and ensure measurable results, either positive or negative so treatment can be directed to meet the patient's very individual therapeutic and personal goals.
Sovereign Health Group is proud to share the Outcomes Program with others in the industry and its continued commitment to excellence in the field of substance abuse and mental health.
For additional information on the Outcomes Program and other Sovereign Health programs, go to sovcal.com.
About Sovereign Health Group:
Located in the beach community of San Clemente, California, the Sovereign Health Group offers licensed and accomplished practitioners, providing treatment of concurrent behavioral health issues with evidence-based, innovative and cutting edge programs in both outpatient and optional sober living residence. Sovereign Health Group has three locations in California, San Clemente, Culver City, and Lake Arrowhead. We offer all levels of care from residential, transitional living, and outpatient. We are no longer going by Sovereign Health of California, but Sovereign Health Group as we have expanded.