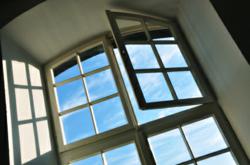 (PRWEB) November 07, 2012
Because of the dramatic increase in Milwaukee window installation needs, Steve Clausing Construction has launched a new website. The new website clearly explains the benefits of window installation as well as accurately depicting new window options. Of the highest concern for Steve Clausing, owner of the business, is to express that they are a reputable company. "The company has been in business for over thirty years and therefore pretty much seen it all." With so many different window installation companies in the area, it's important that homeowners in need of windows chose a company that has the experience necessary to handle any job.
The other main point that Steve Clausing hopes to hit on with the advent of the new website is that they have been able to offer an excellent pricing structure due to their low overhead. "Too many Milwaukee window replacement companies are concerned with growth and expansion that they end up having to spend more to provide the same service prior to their expansion. Those additional expenses are passed off to the customer, who gets no additional value on their end," says Steve. "Typically, smaller operations can provide a better overall value, which is important to consumers in this depressed economy."
Don't assume that just because Steve Clausing Construction is looking to keep it's overhead low, that it means they lack in service. Steve goes on to say, "Steve Clausing Construction is fully licensed, bonded, insured, and highly skilled. People may not see the company name everywhere around the city, but along with high visibility, comes high advertising expense, and the consumer usually picks up the tab for that too. Sometimes, the best things in life are the hardest to find." Wise words from a wise company.
Steve Clausing Construction is a high quality Milwaukee window installation company with below market rates. Learn more by visiting, http://www.steveclausingconstruction.com or give them a call at 414-840-5211.