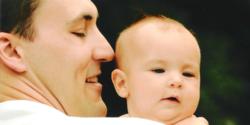 The trial court's ruling that only a forensic analyst can interpret data extracted by a forensic analyst is wrong as a matter of law.
Raleigh, NC (PRWEB) November 06, 2012
Reference appeal from judgment of the Wake County Superior Court dated May 6, 2011 to the North Carolina Court of Appeals, in the case of State v. Bradley Graham Cooper, case number 08 CRS 22922, NCCOA number COA12-926.
Raleigh criminal lawyer Howard Kurtz who handled the case at trial, emphasizes that it was only after key defense witnesses had been prevented from testifying that Brad Cooper was convicted of the murder of his wife. It is clearly documented in the trial transcript itself that the witnesses would have testified, and did testify outside the presence of the jury, that files found on Cooper's computer, files linked to a 42 second long search of the location of where his wife's body was found, had been planted . It is a matter in the record on appeal, filed in the court of appeals that those witnesses unequivocally stated that the files were the result of tampering and not the result of any search performed by Mr. Cooper.
These issues, along with the trial judge's allowance of the prosecution to conceal test results and methods used by their own witnesses, make up the substance of the issues presented in Cooper's brief which was filed in the NC Court of Appeals on November 5, 2012.
Here is the actual brief that was filed on the defendant's behalf.
According to Kurtz, "Having spent over 10 weeks in trial fighting over minutia, it is vindicating to see the real issues laid bare. After reading the appellant's brief it should be clear to all that Brad Cooper should be entitled to a new trial."
Ann Petersen and James Glover deserve the credit for what Kurtz characterizes as, "amazing legal analysis."
--- --- ---
Disclaimer: This information is not meant to create an attorney-client relationship. It is not legal advice. For legal counsel, you should always consult with an attorney.
About the law firm of Kurtz & Blum, PLLC:
Howard Kurtz and Seth Blum founded the law firm of Kurtz & Blum PLLC in downtown Raleigh, North Carolina in 1998. Since its inception, the firm has maintained a strong focus on defending people accused of all manner of crimes. If you have questions about a case or need to consult with an experienced criminal defense lawyer, please visit our website or give us a call at (919) 832-7700.