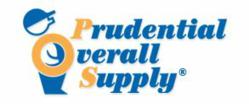 (PRWEB) November 12, 2012
Prudential Uniforms - online supplier of high quality work uniforms and products for businesses, Prudential Uniforms, is now offering sterile and non-sterile reusable mop program to their extensive line of products. These reusable mop options are designed to be an alternative to throwaway mops, which can be more expensive over time and a detriment to the environment. These new products come in different sizes and colors, are set to reduce costs, and are designed to meet various businesses needs, while at the same time keeping with Prudential Uniform's commitment to unsurpassed quality.
Their reusable mop program is dedicated to be a greener solution for businesses utilizing cleaning products. The reusable heads will reduce a businesses' carbon footprint, by significantly reducing unnecessary waste that otherwise accrues with disposable mops. In addition, their reusable mop program can account for a 30% reduction in cost over time when compared to disposable alternatives and will improve on compliance with local regulations. These benefits come as good new to companies looking for green solutions.
Prudential Uniforms is known for providing best-in-class solutions for businesses with their high quality uniforms, textile programs, and various other products for businesses and organizations. They dedicated to providing their customers with the best possible products and services on the market. This new sterile and non-sterile reusable mop program is designed to continue their pledge to bring the best possible solutions with the highest quality products for their customers throughout the country and beyond.
About Prudential Uniforms: Founded in 1932, Prudential Overall Supply is a high quality workwear and textile rental programs solutions company for businesses. Their services include uniform rental, uniform lease, uniform purchase for industrial uniform programs, and more. They have over 25,000 customers, including over 1,250 customers who have used Prudential Overall Supply services for over 25 years and going. They serve major clients, including 110 Fortune 500 companies. They have 27 locations and 1500 highly trained and tenured employees. Prudential is dedicated to fulfilling their "Total Quality Service" philosophy which drives their high quality of management, employee training, and customer service. They are celebrating their 80th anniversary, belong to many associations, and have an A+ rating with the BBB. For more information, visit http://www.prudentialuniforms.com or follow them on Facebook or Twitter.