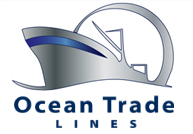 Fort Lauderdale, Florida (PRWEB) November 06, 2012
Ocean Trade Lines, a marine transportation company operating out of South Florida announced today that it will expand its cargo shipping and logistics services to Dubai. The company made the decision to provide service to Dubai as a direct result of an influx of requests for such transports in recent times. Although Ocean Trade Lines is well adept to handling the shipping of all major cargo types, most of the Dubai requests are for boat shipping and yacht shipping services.
Rising to the occasion, Ocean trade Lines is poised and ready to enter the new frontier when it comes to the shipment of pleasure yachts to Jebel Ali, Dubai. The luxury yachting industry is growing at a steady pace in the region resulting in a high demand for all marine industry-related services, including yacht shipping and boat transportation. In recent years, the Dubai International Boat Show has gained much popularity as many of the world's most talented engineers and designers in the industry, such as Donald Starkey, now operate out of the city and display their recent work at the annual boat show. Every March people from all over the world pour in to Dubai in hopes of sneaking a peek at some of the world's finest up and coming super yacht concepts. The city simply exudes luxury and wealth, which is why it has become one of the yachting capitals of the world. Ocean Trade Lines pays close attention to industry trends and is always looking to improve their services, which is why expanding their yacht transport services to Dubai was imperative to the innovative company.
About Ocean Trade Lines
Ocean Trade Lines is a top-rated marine transportation company that provides the finest shipping and logistics services in the industry. Their dedicated, experienced team of logistics specialists is innovative and future forward when it comes to the services provided by their company. Although their quarterly numbers and track record speaks wonders for their skills set and customer satisfaction gradient, there is never a moment when they feel they have achieved all that they set out to do. At Ocean Trade Lines, they believe they can always improve; they can always provide more service and expertise to their highly-valued clientele. Perhaps that is what has made them so successful.
In addition to having an amazing logistics team, OTL also provide their clients an unlimited array of yacht transport methods to accommodate any vessel's size, shape, weight and transport requirements. Their yacht shipping methods, inclusive of Roll On/Roll Off, Lift On/Lift Off and Float On/Float Off, are uniquely orchestrated for the safety of each vessel and the optimal time and cost efficiency for each project.
Ocean Trade Lines is proud to be one of the leaders of the marine transportation industry that is paving a way for other companies to only attempt to follow. The expansion of their services to Dubai is just one example of the many innovative decisions they have made in recent years.
For more information on Ocean Trade Lines and their recent expansion of service to Dubai or for general information about the company, please call +1-954-587-8455.