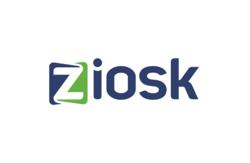 Ziosk is an outstanding example of a tabletop order, entertainment and payment solution in the casual dining space.
Dallas, TX (PRWEB) November 05, 2012
Ziosk announces sponsorship of Best Practices Conference, held November 6-8, 2012 in Dallas, TX and presented by People Report and Black Box Intelligence.
The Best Practices Conference, themed "People, Profits and Planet," is in its 18th year and features industry leaders coming together to share best practices in all aspects of the restaurant industry. "We are thrilled to partner with Ziosk and to showcase their solution throughout our conference," said Melissa Papaleo, Senior Director of Business Development and Events. "We featured Ziosk at our Summer Brand Camp conference and it was one of the most buzzed about topics of conversation. We are glad to have them represented at "People, Profits and Planet," as Ziosk supports all three of these pillars."
With the primary purpose of enhancing the guest experience, assisting servers and providing pay on demand, the Ziosk 7" touchscreen sits on the tables of casual dining restaurants, giving guests the ability to view menu items and specials, order items, play games, watch videos and movie trailers, engage with social media, give real time feedback and pay the check right at the table. Restaurants with Ziosk see higher guest satisfaction, driving frequency and increased sales.
"Restaurant leaders attend this event to learn industry best practices and Ziosk is an outstanding example of a tabletop order, entertainment and payment solution in the casual dining space," added Wally Doolin, CEO of Black Box Intelligence and leader in the global hospitality industry.
"Wally Doolin is well respected in the restaurant space and understands guest-facing technology. His endorsement of Ziosk further supports our standing as the industry leader tabletop technology," said Austen Mulinder, CEO of Ziosk.
Today, Ziosk is deployed in hundreds of restaurant locations across the United States and working with leading restaurant concepts such as Applebee's, Chili's, UNO Chicago Grill, Red Robin, Genghis Grill and Bennigan's. The current footprint has Ziosk serving over 4 million people per month and growing rapidly.
ABOUT ZIOSK
Based in Dallas, TX, Ziosk is the first pay-at-the table, ordering and entertainment tablet touchscreen for the casual dining restaurant market. The technology, featuring a 7-inch touchscreen and credit card reader, resides on each table and enables the guests to see menu items, play games, view news, order food and beverages and 'pay on demand;' all which gives guests control over their dining experience. With its interactive capabilities, Ziosk and its footprint have created the Ziosk Media Network, a digital media platform for partners to create engaging experiences at the point of purchase. Ziosk is revolutionizing the experience and economics of casual dining. For more information, please visit http://www.ziosk.com.
ABOUT PEOPLE REPORT & BLACK BOX INTELLIGENCE
People Report is the leading source of human capital and workforce analytics for the service sector. Black Box Intelligence delivers unparalleled financial and operational data for its restaurant clients. Together, with their partnership with Consumer Edge Insights, the companies report on 32,000 restaurants, 1 million employees, 60,000 consumers and $30 billion in sales annually. For more information, contact Sarah Atkinson at 972-619-3350 or sarah.atkinson(at)prbbi.com.