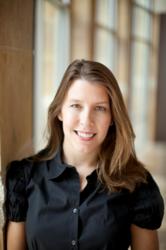 San Antonio, TX (PRWEB) November 07, 2012
The Bariatric Medical Institute of Texas (BMI of Texas), which specializes in medical and surgical weight loss in San Antonio, today announced bariatrician Jennifer Seger has been elected to serve as a trustee for the American Society of Bariatric Physicians (ASBP). The installation of ASBP officers and trustees was held in conjunction with the 62nd Annual Obesity & Associated Conditions Symposium during the Awards & Board Installation Luncheon on Saturday, Oct. 27, 2012, at The Peabody Orlando (Florida).
Founded in 1950, ASBP is the oldest medical association focused on the education and training of medical professionals treating and managing obese patients and associated diseases. The ASBP, comprised of physicians, nurse practitioners and physician assistants, focuses on the treatment and management of overweight and obese patients and their related conditions. ASBP is the primary source for clinical education and training for the medical management of obesity, and also provides its members practical information and business tools.
"I'm thrilled to serve on the board of the ASBP because I'm convinced we can help set patients on a positive path for weight loss and a healthier life," said Dr. Seger. "I've seen first-hand the weight loss results we can achieve and taking this role with ASBP will enable me to share information from my colleagues around the U.S. with my patients here in San Antonio."
Dr. Jennifer Seger heads up BMI of Texas's medical weight loss program, where she assists patients who want to lose weight and improve their overall health. She helps patients who do not want to have weight loss surgery or who do not qualify for bariatric surgery and need to lose excess weight. In addition, patients who have stalled in their weight loss after surgery or have regained weight and need to get back on track have found Dr. Seger's medical weight loss program to be a valuable tool. Dr. Seger is Board Certified in Family Medicine and is a diplomate of the American Board of Obesity Medicine. She understands how numerous factors interplay and can lead to obesity. Her specialty training equips her with the knowledge, skills, and desire to address these factors and help her patients lead healthier lives.
"We want our patients to be successful with their weight loss long-term so from the very beginning we talk to them about steps to success for long-term maintenance," says Dr. Seger. "They have to know what they are working towards and understand it is a lifestyle they are adopting and not a change in their diet they will do for only two or three months."
BMI of Texas' medical weight loss program starts with an extensive patient interview with Dr. Seger. In addition to conducting a thorough history, a focused physical exam and lab work are performed to determine the patient's baseline lab values and identify underlying undiagnosed diseases. Dr. Seger also helps patients determine an exercise program that is both realistic and effective. Upon completion of the initial visit, patients meet with BMI of Texas' Registered Dietitian for a complete nutrition assessment and meal plan that is customized to meet the patient's individual needs.
In addition to its medical weight loss program, BMI of Texas helps patients achieve their weight loss goals through various surgical procedures including gastric bypass, lap band and gastric sleeve. After attending a free, educational seminar conducted by one of the BMI of Texas surgeons (Dr. Terive Duperier, Dr. Mickey Seger and Dr. Richard Englehardt), patients are assigned a patient advocate to help coordinate the extensive paperwork and insurance stipulations necessary for surgical intervention. Post-operatively, the doctors continue to follow their patients to ensure long-term weight loss success. As part of its comprehensive program, BMI of Texas hosts support groups where post-op patients can discuss a wide variety of issues, such as relationships and dietary concerns. BMI of Texas is one of the only practices in the nation that performs fluoroscopic assisted band adjustments in the office.
The BMI of Texas surgeons have been performing bariatric surgery in San Antonio for years, and are recognized by peers and patients for their excellent surgical skills and patient care. In addition to their bariatric surgery practice, the surgeons perform a full spectrum of advanced laparoscopic procedures, including laparoscopic Nissen Fundoplication (anti-reflux surgery), laparoscopic colon surgery, laparoscopic pancreatic surgery, and laparoscopic hernia surgeries.
About BMI of Texas:
Founded in 2008, the Bariatric Medical Institute of Texas is focused on helping patients achieve their long-term weight loss goals. More information on the practice can be found online at bmioftexas.com.
###