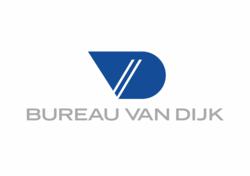 Results for both M&A and Private Equity are extremely positive this month, with an apparent return to big value deals
New York, NY (PRWEB) November 06, 2012
The value of mergers and acquisitions (M&A) activity targeting North American companies rose by 45 percent in October to reach a year-high of USD 119,224 million.
By contrast, volume fell to its lowest level in the last 12 months with 1,120 transactions recorded, indicative of an increase in intrinsic deal values during the period.
Lisa Wright, Zephyr director, said: "Results for both M&A and Private Equity are extremely positive this month, with an apparent return to big value deals."
This trend was evident in the US, where deal value advanced 37 percent from USD 76,138 million to USD 104,522 million, against a fall in deal numbers from 874 to 832.
In Canada, value more than doubled month-on-month, from USD 6,133 million to USD 14,702 million, the highest since July when USD 26,179 million was achieved, while volume slipped 5 percent from 304 to 288.
As with general M&A deal-making activity, private equity investment in North America showed a notable improvement month-on-month, with value rising 27 percent to USD 12,115 million (September 2012: USD 9,522 million). When compared with year ago, however, the result is slightly less positive, as USD 14,441 million of investment was recorded in October 2011.
The two highest value private equity transactions were both buyouts, each worth USD 1,600 million. These were Bain Capital's agreement to buy Maryland-headquartered hand tools manufacturer Apex Tool, and UK-based Permira purchasing family history website Ancestry.com
For the full M&A Reports from Zephyr, please visit mandaportal.com
About Zephyr
Zephyr is an information solution containing M&A, IPO and venture capital deals and rumours with links to detailed financial company information. Zephyr covers various deal types including M&A activity, IPOs, joint ventures and private equity deals. It's published by Bureau van Dijk (BvD). The deals on Zephyr are linked to the company financials and peer reports on BvD's product range, which includes Orbis, Amadeus and Fame, for company valuation and benchmarking.
Zephyr contains information on over 970,000 deals. Approximately 75,000 deals are added each year depending on levels of deal activity. Zephyr has no minimum deal value. All deal information is translated into English. Zephyr's UK-based researchers speak 35 languages and use native language and English sources in their deal enquiries. http://www.zephyrdealdata.com
About M&A Portal
The M&A Portal is a resource for anyone interested in M&A Deals intelligence and information. We host M&A news, deal commentary, features and research papers written by experts across the globe.
About Bureau van Dijk
Bureau van Dijk (BvD) is one of the world's leading publishers of electronic business and company information. The company has 33 offices worldwide. BvD is best known for its range of international company information products that combines multiple high-quality data sources with flexible software to allow users to manipulate data for research, marketing intelligence and analysis. Products include Fame, Orbis, Amadeus, Bankscope, Isis and Osiris. BvD also publishes the global M&A database, Zephyr. http://www.bvdinfo.com