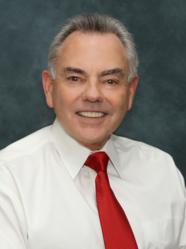 Cumming, GA (PRWEB) November 05, 2012
Dr. Page Barden treats patients with differing degrees of periodontal disease. One of the best treatments he advocates is preventive dentistry. Patients who follow proper oral hygiene procedures religiously are less likely to suffer from periodontal or gum disease. In addition to at-home care, patients should visit the dentist regularly so that professional care can be provided as needed and problems can be detected early.
While many people brush their teeth daily, some may not do so properly. For instance, the toothbrush must be held at a 45 percent angle. It is also important to use a soft-bristled brush. Along with brushing, flossing is absolutely necessary to remove food particles from the teeth before plaque forms. Learning the proper method of flossing to remove food around the tooth and below the gum line is an important part of preventing periodontal disease. Even those who adequately perform at-home dental care are at risk if they do not regularly visit the dentist for a cleaning and checkup. Not all of the plaque can be removed by a toothbrush, so visiting the dentist every six months to have it professionally removed is a critical part of preventive dentistry. Regular visits may help to determine if there is any tooth decay, gingivitis or even oral cancer.
Patients who teach their children proper dental care at a young age can arm them against the many problems associated with periodontal disease. Millions of adults in the country may have gum disease to some degree. Ingraining good dental hygiene habits in children and adolescents is the best way to keep them from getting this disease as they get older. In addition to teaching children good habits, sealants are one way to protect the surfaces of children's rear teeth where decay is prone to start.
Preventive dentistry includes proper at-home methods of caring for teeth as well as regular dental checkups for professional treatment. It can help patients avoid the problems associated with gum disease and the aggressive treatments that may be necessary when the disease is in the advanced stages. More information can be found at http://www.georgiagumsurgery.com.
Page Barden, DDS is a periodontist offering patients' personalized dental care for Cumming, GA. Dr. Barden received his Bachelor of Arts from University of Denver. He continued his education at the University of Detroit School of Dentistry. After serving in the U.S. Air Force, Dr. Barden further extended his education at Indiana University where he earned a degree in Periodontics from the School of Dentistry. He is part of one percent of dental professionals providing the most recent FDA cleared laser procedure for gum disease and periodontal treatment. To learn more about Page Barden, DDS and his dental services visit his website at http://www.georgiagumsurgery.com and call (678) 648-1998.