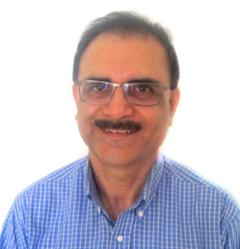 The company's focus on digital learning and 21st century skills is critical in today's technology-based global economy. I am honored to be part of the organization.
Portland, Ore. (PRWEB) November 06, 2012
Learning.com has named Suketu Pandya as chief technology officer. In his new role, Pandya will lead multiple teams and work across departments to build and manage the digital learning platform, applications, network infrastructure and other technology solutions. Pandya will be instrumental in contributing to the growth of Learning.com, bringing to the company a wealth of experience and industry knowledge.
Most recently, Pandya served as vice president and chief technology officer at Northwest Evaluation Association (NWEA), a not-for-profit education services company based in Portland, Ore. Under his leadership, NWEA transformed its client-server architecture to a SaaS and cloud computing architecture. Pandya also co-founded both Centrisoft Corporation and Centricity, Inc.
Pandya serves on the advisory board of Computer Information Systems at Portland Community College. He was one of the founding charter members of The Indus Entrepreneurs (TiE) Oregon Chapter, and is a member of Oregon Entrepreneurs Network (OEN). Previously, Pandya served on committees with Software Association of Oregon, American Electronics Association, Internet Engineering Task Force, Frame Relay Forum, and others.
Pandya is the recipient of industry awards, including "Most Innovative Product of the Year" award by AeA of Orange County, Calif., and "Hottest Product of the Year" award by Data Communications Magazine. He holds two U.S. patents and one Taiwanese patent. He received his Master of Science degree from the State University of New York and Bachelor of Technology from IIT, Bombay, India. The opportunity to apply his industry knowledge to Learning.com is an exciting prospect, said Pandya.
"Learning.com is creating a connected community of administrators, teachers, parents and students to help students reach their optimum learning potential," Pandya said. "The company's focus on digital learning and 21st century skills is critical in today's technology-based global economy. I am inspired by the organization's mission and values, and I appreciate the culture and talent at Learning.com. I am honored to be part of the organization."
"We're thrilled to welcome Suketu to the Learning.com family," remarked Anita Kopec, interim chief executive officer and board member. "His expertise and leadership will help us reach the company's progressive technology goals of continuing our leadership role in providing state-of-the-art educational technology solutions."
About Learning.com
Learning.com provides proven content, powerful tools, and practical services to support 21st century learners, align instruction to Common Core standards, and prepare students for next generation assessments. We offer free and fee-based standards-aligned curriculum and assessments to enhance and differentiate instruction, engage students, and increase test scores. In addition to award-winning content, we provide the implementation, support, and professional development tools and services that educators need to make the most of their resources and improve learning outcomes. For more information, visit http://www.learning.com, and follow us at http://www.facebook.com/learningdotcom and http://www.twitter.com/learningdotcom.
###