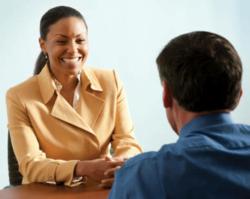 Washington, DC (PRWEB) November 08, 2012
Re-Employing America, a female-owned company, has partnered with major employers to match potential candidates with employment opportunities. REA is seeking qualified veterans, military families, women, minorities, who are unemployed or underemployed to sign up to attend its career fair on Friday, November 16 at The Walter E. Washington Convention Center from 10:00 a.m – 6:00 p.m.
Approximately 30+ top national and local employers, including American Express, The Coca-Cola Company, Children's National Medical Center, General Motors, Sodexo, State Farm, Sibley Memorial Hospital, the U.S. Department of Energy, the Washington Metro Transit Authority and others, will be on-site conducting in-person interviews in the following fields: administration, marketing, accounting, finance, information technology, human resources, healthcare, engineering, technical logistics, sales, construction, project management and more.
Candidates with the experience and skills that could fill the employment needs and business requirements of these employers should come dressed in business attire, bring copies of their resume, and be ready to meet with prospective employers. Additionally, candidates will be able to take advantage of the following:

Free Technical Resume Coaching
Free Career Coaching
Free Image Consulting
Free Protocol & Business Etiquette Expertise
Meeting face-to-face with company recruiters provides the candidate the opportunity to create a positive first impression. To effectively put their best foot forward, Re-Employing America suggests candidates take the following steps:
Prepare a resume with detailed descriptions of their skills and experiences.
Register and submit their resumes here.
Provide professional references with appropriate contact information.
Review the career fair tips on our website at: http://www.reemployingamerica.com.
For more information, visit: http://www.reemployingamerica.com or contact Seneica M. Sykes at 202-331-7321 with questions.
The Career Fair is generously sponsored by The Coca-Cola Company, American Express, GM, The United States Postal Service, United States Department of Commerce, Children's National Medical Center, Smart City Networks, Washington, DC, Dynamic Concepts, Inc. , Sibley Memorial Hospital, SECU, Major League Baseball, State Farm, DC Water is Life, Graduate School USA, ssb enterprise, Sodexo, Williams Adley & Co., LLP, Brand Speaks, the U.S. Department of Energy, VA for VETS, Washington Metropolitan Area Transit Authority (WMATA), Metro Transit Police, Protocol International, and National Association of African Americans in Human Resources (NAAAHR).
About Re-Employing America, LLC
Re-Employing America, LLC was established in 2012 to bring together corporations, governmental agencies, small businesses and other organizations with veterans, women, minorities and other potential employees in an effort to match qualified candidates with companies' employment opportunities. In addition, Re-Employing America, LLC wants to assure that the unemployed and underemployed are provided every opportunity to successfully compete in the marketplace. For more information, visit: http://www.reemployingamerica.com/.