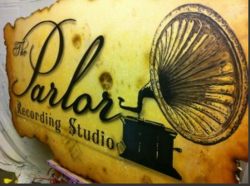 "We do this by bridging that gap between the commercial world and the fine arts world with a high quality artistic approach."
(PRWEB) November 05, 2012
In an effort to grab attention, brand themselves, and provide a consistent 'look and feel' to their company, businesses are looking for additional ways to connect with their target market.
Marable Studios located in Orlando, Fl, has been in a unique position to take advantage of this trend. "We've seen a lot of older businesses that are simply looking to update their look to something more modern, and we've also seen an explosion in the demand for custom hand crafted signs."
It's estimated that consumers are exposed to over 13,000 marketing messages daily. Between people dancing on the road and a constant barrage of ads seen on TV, Radio, and the Internet it makes it even more important for businesses to manage their brand and messaging.
The Art of a Great Sign
Creating a great sign is not as simple as you might think, at least for normal people. Aaron Marable, Owner of Marable Studios states, "The sign development process involves understanding what that client is trying to communicate and capturing something more than words, but certain feel into the sign. The number one response we receive from our customers is that our signs are impressive to look at, and we take a lot of pride in keeping that reputation."
"We do this by bridging that gap between the commercial world and the fine arts world with a high quality artistic approach."
Marable Studios not only focuses on custom handmade signs, but has accomplished many corporate projects for organizations such as The Golf Channel, Florida Hospital, The Lee Brothers, and Flaggler College.
For more information about custom signs visit http://www.marablestudios.com/ourwork/.
Additional Aaron Marable can be reached at 407-378-5777.