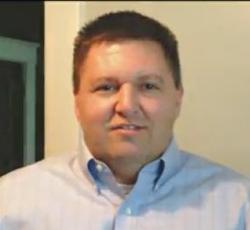 Writing frequently is a huge commitment, but the payoff can be tenfold!
Nashville, TN (PRWEB) November 06, 2012
Professionals have been told that they need to blog to generate leads. Websites with active blogs generate fifty five percent more visitors.
Many business professionals started a blog, and abandoned it after a short time. Some felt discouraged by a lack of comments or likes. Others had difficulty with the time commitment and dedication required to write consistently.
"Writing frequently is like a snowball rolling down hill. It takes time to grow, but once it gets moving it is impossible to stop," Steve Jolly said. Here are the results from studies performed by Hubspot that show the power of frequently writing to your blog.
Frequent Writing increases your chances of generating clients. 78% percent of websites with a daily blog post were generating clients from their writing. 66% percent of websites were generating clients with a weekly article. Steve Jolly recommends that professionals write an article three times per week. If this is not possible, then writing once per week is a bare minimum.
The number articles on a website increased the chances of generating leads. "You can become an authority in your field with a wealth of valuable information on your website," Steve Jolly continued. A website with more than fifty one articles generated 77% more leads than websites with fifty or less. It would take a year to write more than fifty one posts if they are written on a weekly basis. Writing three times per week generates more than fifty one articles in about 4 months.
Blogging frequency has a direct impact on the number of generated leads. Established blogs that write multiple times per day will generate a median of 89 leads per month. Weekly posts generate 72 leads and monthly posts generate 49 leads per month.
Why does frequent writing generate more leads? Frequent writing helps people to stay on top of the trends in the market, and it makes them better teachers. Consumers will see frequent bloggers as a problem solving, authority figure. Blogging helps to engage visitors and start conversations. Frequent content updates helps the site rankings in Google and other search engines.
"Writing frequently is a huge commitment, but the payoff can be tenfold," Jolly said.
Interested individuals can find more information at FastRealEstateMarketing.com.