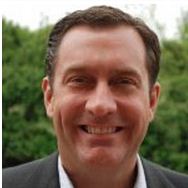 The number one key for me in terms of putting my whole transition job search game plan together was the book The Panic Free Job Search by Paul Hil
Toronto, ON (PRWEB) November 06, 2012
Steve Johnston, the new Vice President of Sales for Matt and Steve's Tasty Beverage Company, makers of The Extreme Bean™ will be presenting "How I Landed a New Job in 90 Days" at the next HAPPEN Network event. This presentation will focus on the key "learnings" and insights in his transition and how the HAPPEN Network and the book The Panic Free Job Search, by author Paul Hill, published by Career Press, NJ, USA accelerated and guided his successful job search.
"We have been saying it for years -join HAPPEN, come to our networking meetings and meet the best speakers on job search, networking, career management, and transition and get hired fast. Steve Johnston, a HAPPEN member, took advantage of the networking resources HAPPEN offers as well as read the superb book we endorse by job search expert Paul Hill, The Panic Free Job Search. If more professionals follow Steve's lead they will also land a great job quickly" said Jim Geraghty, President of The Happen Network, the largest network for professionals in transition.
The importance of networking, actually meeting people in the flesh, can not be understated when it comes to modern day job search. The "click and hope" or "digital job search" based on finding job postings online and blasting out a resume has a very low probability of success. A job search strategy based on networking and meeting professionals who can lead the job hunter to decision makers who have the power to hire is what produces results today.
"The Panic Free Job Search book provides the step by step on how to develop and carry out a SMART job search plan based on targeting specific employers, however a book by itself does not get a job hunter hired. It also requires having the right support and networking partners to help out in the job search and the HAPPEN network provides both" said job search expert, Paul Hill, and Chief Instructor at Transition to Hired and The Panic Free Job Search Boot Camp.
"The number one key for me in terms of putting my whole transition job search game plan together was the book The Panic Free Job Search by Paul Hill. I met Paul through Happen and got introduced to his book. It is fantastic and I highly recommend it. If you are transitioning take the time to educate yourself about a true transition and get out and network. Join a group like HAPPEN and buy Paul's book" said Steve Johnston HAPPEN member and the new addition to the Extreme Bean team at Matt and Steve's.
Event Information
The event "How I landed in 90 days: Key "Learnings" and Insights from my Transition with HAPPEN" will be held at the Living Arts Center, 4141 Living Arts Drive, in Mississauga, Ontario, near Toronto, on November 6, 2012 at 8:30 AM. More information available at http://happen.ca/locations/mississauga.
About Transition to Hired and Paul Hill
Transition to Hired, a division of ADV Advanced Technical Services Inc., is dedicated to providing leading edge job search and career coaching services including the groundbreaking 'Panic Free Job Search Boot Camp' and innovative products that facilitate the job search process and get professionals hired. Paul Hill has dedicated over 25 years of his career to helping professionals get hired, and is the author of The Panic Free Job Search: Unleash the Power of the Web and Social Networking to Get Hired. For more information or to contact Paul Hill go to http://www.TransitiontoHired.com and follow Paul Hill on twitter @GetHiredFastTrk
About The HAPPEN Network
With 10000 members and growing, and innovative new product offerings, HAPPEN is the place for professionals in transition as well as employers seeking key staff. HAPPEN is linking career minded professionals with opportunities. For more information please visit http://www.happen.ca and follow Jim Geraghty on twitter @HappenCareers
Matt & Steve's Tasty Beverage Company
Matt and Steve's Tasty Beverage Company was founded in 2000. We started with two employee's (Matt and Steve) and one product, ("THE EXTREME BEAN™"). Since those modest days Matt and Steve's has grown to thousands of clients and numerous products in the retail and food service sector throughout North America. For more information go to http://www.MattandSteve.com