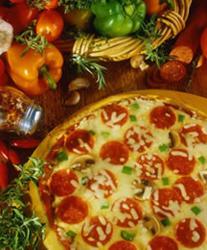 Burbank, CA (PRWEB) November 06, 2012
Business Insurance USA is announcing new business insurance plans available this fall to protect restaurant and pizza shops. Restaurant insurance can be customized to cover both the business assets as well as liability concerns. Liquor liability is now available and can fully protect restaurants that serve alcohol. In addition, in the event that important equipment breaks down coverage is also available under this policy. For instance, busy pizza shops can be opt for coverage for important equipment used to prepare and cook food with pizza shop insurance programs that have recently been developed. These new programs allow the food service business to continue operating while protecting the monthly budget from unforeseen breakdown of important equipment that is essential for production.
Additionally, Business Insurance USA is now offering restaurant insurance to protect businesses and customers in the event of food spoilage, as well as coverage for food contamination. Restaurant insurance can now protect all aspects of food service companies from the building and structures to the food served. These new insurance plans are available today and can be customized based on the unique insurance needs of a restaurant that may vary based on size and location. Business income coverage is also an option that enables restaurants to have bottom line coverage when unforeseen catastrophe happens.
Business Insurance USA serves the insurance needs of businesses effectively by studying particular markets and determining how coverage is best placed within each company. The goal of creating these personalized plans for restaurant owners this year is to provide for their unique insurance needs in a cost effective way.
For more information, visit http://www.businessinsuranceusa.com