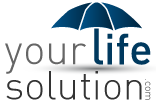 I intend for YourLifeSolution to eventually be a well known hub that households can utilize for nearly all personal financial services
Chicago, IL (PRWEB) November 07, 2012
YourLifeSolution.com, a provider of online life insurance quotes, is announcing the availability of AM Best life insurance company ratings directly next to all life insurance quotes obtained through their website. The website feels that this makes them more trustworthy and transparent than the traditional life insurance operation which typically only provides life insurance quotes from one company. YourLifeSolution.com states that while life insurance ratings don't vary much between one competitive term life insurance carrier and another, they believe a lot of trust in inspired by displaying this information.
"Many firms and term life insurance carriers, and I won't mention any names, have absolutely no interest nor anything to gain by publishing life insurance company ratings within their website. Many firms to this day still do not provide online life insurance quotes. Amongst numerous other reasons, I feel these are a couple of reasons why YourLifeSolution.com is far and above superior to your typical hometown life insurance agent", said Eric Smith, the founder of YourLifeSolution.com
The information regarding life insurance company ratings is visible just after the column that displays the premium cost of each product. Eric Smith says this information can be excluded from his quote engine at his will, but that chooses to leave it there in the interest of transparency.
YourLifeSolution.com's future plan involve integrating home, auto and health insurance sections of their site. These sections have already been almost completed, but the website is merely waiting for the proper java script to integrate which they feel will be accomplished within a week. "If I don't feel it's feasible to provide a legitimate insurance product, I'm more than happy to set up referral agreements with those who can and will. I intend for YourLifeSolution to eventually be a well known hub that households can utilize for nearly all personal financial services", said Eric Smith.