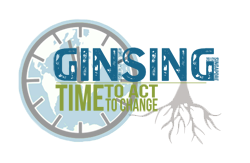 "Bringing together like-minded, passionate, ready-to-take-action young adults enables intellectual exchanges and...expands the knowledge base of the leaders of the future. GIN conferences are integral in educating and inspiring younger generation to act."
Singapore, Singapore (PRWEB) November 08, 2012
The 2012 Global Issues Network conference in Singapore (GINSING) November 9-11 will bring together international students from across Asia to identify sustainable solutions to critical global issues and return to their schools and communities ready to act. Nearly 700 high school (ages 14-18) and middle school (ages 11-14) students will converge in Singapore for the hands-on and solution-focused conference co-hosted by Singapore American School (SAS) and UWC South East Asia East Campus (UWCSEA East).
The mission of the Global Issues Network (GIN) is to empower young people to collaborate locally, regionally and globally in order to create sustainable solutions for global issues. GINSING will be the sixth GIN conference held in Asia and the first in Singapore through the East Asia Regional Council of Schools (EARCOS).
According to Mike Johnston, Middle School Principal at UWCSEA East, unlike conferences where attendees simply listen to speakers, GIN empowers delegates to act, "The key is that each student will walk out of the conference with an action plan to implement a sustainable solution to a global issue in their school or community."
Holding the conference in Singapore offers the delegates a unique opportunity to benefit from experiencing first-hand some of the wide-ranging examples of development and sustainability in the city-state.
The first day of the conference (Friday, 9 November) is designed to prime participants for the following two days of discussion and workshops. All delegates will participate in experiences designed to enhance their knowledge about possible responses to issues of environmental sustainability, energy and resource management and cultural tolerance.
A highlight among the day 1 excursions will be a hands-on installation of a roof-top garden. The green roof project is a collaboration between the host schools, Dairy Farm Singapore and the National Parks Board (NParks). It was originally conceived by UWCSEA East Grade 11 students Kirsty Benham and Katherine Lundevall, who wanted to ensure their excursion would continue to make a difference in Singapore long after the conference.
They learned about the NParks scheme to fund 50% of green roof projects on buildings constructed prior to 2008. They then reached out to approximately 40 businesses in Singapore enquiring about their interest in working with students to construct a green roof on their property and maintain it over time.
Dairy Farm Singapore responded enthusiastically and chose the head office at the Giant outlet in Tampines, near UWCSEA East, as the site. "Dairy Farm Singapore sees this project as an extension of our green initiatives to be able to partner with an external party to further reinforce our commitment in creating awareness in environmental protection," states Lester Quah, Director, Retail Development.
Under Kirsty and Katherine's leadership, the project developed as they selected a contractor and recruited student and teacher volunteers to complete the initial work on the 9m x 9m green roof. Both students have found the project empowering. "If two students with no money and no experience can do this, anyone else can," Kirsty said, when asked what she learned from the experience. Katherine agrees, "I've learned that it's possible for youth to tackle world issues."
Dairy Farm Singapore, UWCSEA and SAS have all committed to maintain the green roof through their corporate gardening club and the schools' local service projects. UWCSEA and SAS also hope to replicate the green roof project model with other schools and businesses in Singapore.
Other day 1 excursions will include all middle school participants visiting the Wallace Environmental Learning Lab (WELL) in Dairy Farm Nature Park for an experiential session led by the JUMP! Foundation followed by a sustainable picnic.
For high school delegates, SAS biology teacher Mr Steve Early and his student team worked with the Singapore Tourism Board to design 21 different "ecoCare" excursions focused on nature, technology or education, including the green roof project. Other activities will include planting trees on Sentosa Island, exploring preserved ecosystems (such as Bukit Timah Nature Reserve), and visiting sites that address solutions to environmental and resource management issues including the NEWater Visitor Centre.
Stephanie Hao, a Grade 12 student at SAS, sees real potential for positive change from GIN. "Bringing together like-minded, passionate, ready-to-take-action young adults enables intellectual exchanges and…enriches and expands the knowledge base of the leaders of the future. GIN conferences are integral in educating and inspiring younger generations to act now."
###
Facts about GINSING 2012
The Global Issues Network (GIN) was initiated in Europe in 2003 and has since expanded across the globe.
GINSING is the first EARCOS GIN conference to offer a conference within a conference for middle school students.
Participants in GINSING 2012 include

67 schools from 19 countries across Asia including Raffles Girls' School, Raffles Institution and Singapore Chinese Girls' School from Singapore
453 high school students, 215 middle school students and 140 adult sponsors (808 total, which is the largest number of attendees at an EARCOS GIN conference to date)
Student delegates of 36 different nationalities representing every continent
More than 20 NGOs including Jane Goodall Institute (Singapore), Biosphere Foundation, Carbon Conservation and Skate4Cancer
Speakers at GINSING 2012 include

John Wood, founder of Room to Read and author of Leaving Microsoft to Save the World
Scott Hammell, magician, escape artist and holder of three Guinness World Records
Dorjee Sun, CEO of Carbon Conservation
Dr Shawn Lum, President of Nature Society (Singapore) and Lecturer of Natural Sciences and Science Education for Singapore's National Institute of Education
Kate Griffin, Country Manager of Indochina Starfish Foundation (Cambodia)
Abigail Alling, Chairman and President of Biosphere Foundation
Louis Ng, Founder and Executive Director of Animal Concerns Research & Education Society (ACRES)
Hannah Taylor, Founder of the Ladybug Foundation
References
Green roofs reduce energy usage, lessen surface runoff, provide sound insulation, filter air pollutants, and increase biodiversity. Read more about the benefits of green roofs:
The Dairy Farm Singapore group of companies comprises, Cold Storage and Shop N Save supermarkets, Giant hypermarkets, Guardian Health and Beauty stores and 7 Eleven convenience outlets.
WELL is the result of collaboration between NParks and Raffles Girls' School. It is designed to teach investigative field survey skills and promote care, concern and conservation for natural resources in an urban landscape.