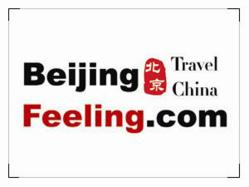 BeijingFeeling.com offers in-depth reviews, information, and discounts for China travel services.
(PRWEB) November 06, 2012
On Nov. 6, 2012, BeijingFeeling.com, one of the leading Beijing Travel Service companies, launched its new website. The new website of BeijingFeeling.com offers in-depth reviews, information, and discounts for China travel services.
On the homepage of BeijingFeeling.com, a large number of photos and descriptions have been added to give a comprehensive introduction to Beijing tourism resources. These include restaurants, hotels, travel, shopping, and entertainment. At BeijingFeeling.com, customers can find the different Beijing tour packages they like easily.
BeijingFeeling.com will update its website everyday and visitors can find the latest information conveniently. BeijingFeeling.com promises to offer quality products for customers as before, and the dedicated customer service staff will be there to ensure every customer is looked after promptly.
Alan Zhang, CEO of BeijingFeeling.com, said, "We have more than 10 years experience in the travel industry. Besides the Beijing tour package, there are more than 200 tour packages in our services. Our Beijing Travel Service will bring more fun to customers, and it is an easy, enjoyable, rewarding and fun way to travel with us! "
"It is my first time to visit Beijing. Our trip could not have been better. All of the tour guides, drivers, and lunches were all top quality and excellent. We are having a wonderful Great Wall tour in Beijing. Asiya was very patient to help us design our Beijing itinerary, Rebecca has been a very good tour guide and Mr. Dong a very competent driver. Thank you!" Said Victor Hagstrom, a customer from the USA.
"We offer visitors with much information about Beijing tour that we feel is the best in the industry. We try to be original, unique and different from our competitors in how to satisfy and impress our valuable clients," emphasized, Alan Zhang.
About BeijingFeeling.com
Founded in 2008, BeijingFeeling.com is one of the leading China tour service companies, and offering over 200 pre-designed China tour packages covering major destinations in China as well as China tailor made tours per customer's request. BeijingFeeling.com is ready to assist each customer to plan a memorable China tour.
Please visit http://www.beijingfeeling.com/ for more details.