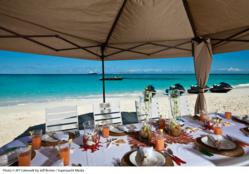 London, UK (PRWEB UK) 6 November 2012
There are holidays and there are holidays.
To those whose idea of a holiday is a five star beach resort or a luxury cruise ship, chartering a private yacht is an upgrade of significant magnitude.
The limitless range of destinations, the unrivalled level of service, the incomparable cuisine, the diversity of activities available on board and ashore, and the variety of yachts from which to choose, makes for a holiday like no other.
With a crew to guest ratio that often exceeds one-to-one, world-class chefs, staff trained in silver service and yachts created to provide the ultimate in luxury, the crewed charter experience puts all other holidays to shame.
The ultimate guide to luxury yacht charter
http://www.charterfleet.com features more than 100 destination guides and sample itineraries with contributions from brokers, captains and superyacht owners themselves who write first hand of their experiences, favourite hideouts, restaurants and more.
Tony Harris, CEO of Boat International Media comments, "we have worked very hard to build a site that both informs and inspires. Our key goal is to reach those who are looking for the holiday of a lifetime but never thought they could book a private yacht. Charterfleet.com is designed to connect visitors to the site with charter brokers who will help make the dream become a reality".
Visitors to the site can also browse over 300 of the finest yachts available to charter.
To find out more visit: http://www.charterfleet.com
For further information, please contact Zira Skeats on: zira(dot)skeats(at)boatinternationalmedia(dot)com
About Boat International Media
Boat International Media is the worlds leading media group servicing the superyacht industry, publishing the world's best superyacht magazines and luxury books. They organise high quality events, and provide digital media services and data to owners and professionals in the superyacht industry.
They produce over 1.4 million magazines each year that sell in over 57 countries worldwide and are published in 6 different languages. The group organise 12 annual events in Istanbul, Monaco, Fort Lauderdale, Porto Cervo, Miami, San Francisco and The British Virgin Islands.
boatinternational.com has become the ultimate destination for buying and selling superyachts on-line. Focusing exclusively on superyachts for sale by the central agent, boatinternational.com is the best place on the web to market a superyacht to owners and potential owners.