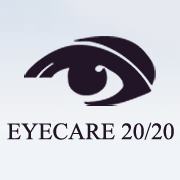 East Hanover, N.J. (PRWEB) November 06, 2012
VisionHarvest, a 501c3 non-profit for those that are uninsured and can't afford to pay for cataract surgery, recently announced that "VisionHarvest Surgery Day" will be held on Friday, November 30. On this day, VisionHarvest will provide free cataract surgery to those patients with cataracts, who do not have insurance, and cannot afford the surgery.
In September 2010, the United States Census Bureau reported there was an estimated 50.7 million uninsured Americans- an all-time high. As employers continue to shed jobs and reduce workforces, research experts speculate the problem will get far worse in the next few years leading up to the health care law that is scheduled to take effect in 2014.
"Individuals with cataracts and poor eyesight don't have the time to waste to wait until the government steps in in four years, these patients require medical intervention sooner rather than later." said East Hanover ophthalmologist, Cary M. Silverman, M.D. who organized the event. "Our goal is to make sure that any vision impaired person without insurance or financial resources learns about this remarkable program."
Eye physicians will evaluate prospective cataract patients and schedule them for their free procedure. Eligible patients will have all eye examinations, testing, medications, and surgery provided to them free of charge.
Participating ophthalmologists in this year's VisionHarvest program include:

Michael Farbowitz, M.D.- Short Hills Ophthalmology, Short Hills, NJ
Kenneth Miller, M.D.- Laser Vision Center of New Jersey, West Orange, NJ
Cary M Silverman, M.D.- EyeCare 20/20, East Hanover, NJ
To apply, individuals should contact the Vision Harvest hotline at 973.200.8250 and leave a message including their name and phone number. VisionHarvest will contact all applicants as soon as possible in regards to any preoperative appointment.
Vision Harvest is now a 501(c)3 non-profit organization and all donations to the Vision Harvest are tax deductible. To donate to VisionHarvest, please visit the VisionHarvest website.
About Eyecare 20/20
EyeCare 20/20 has served patients in East Hanover and throughout northern New Jersey since 1986. In addition to LASIK services, EyeCare 20/20 also provides: cataract, Phakic Lenses, Near Vision CK, Corneal Transplants, LACL, EPI-LASIK, and LASEK. For more information, contact EyeCare 20/20 online at http://www.eyecare2020.com/ or call 973.664.7794.
About VisionHarvest
VisionHarvest is a 501c3 nonprofit organization providing cataract surgery to those who need it, but have no insurance and can't afford it. Their goal is to provide services to as many patients as possible financially and logistically on VisionHarvest's annual surgery day. Patients who wish to be considered for cataract surgery from VisionHarvest must meet certain eligibility requirements. For more information, contact VisionHarvest online at http://www.visionharvest.org or call 973.200.8250.
About RiverDrive
Located in Elmwood Park, New Jersey, River Drive Surgery and Laser Center was created as an ophthalmic ambulatory surgery facility dedicated to providing patients with excellence in eye care in a warm and caring environment. The center is designed as a facility which is planned and administered to render a safe, comfortable, effective environment for patients and personnel, and to give assistance to the medical staff in meeting certain restorative health needs of patients without regard to race, color, religion, sex, age, or national origin.