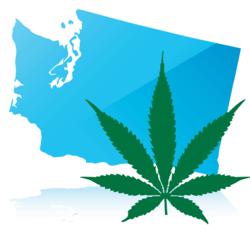 Seattle, WA (PRWEB) November 07, 2012
After the votes are tallied and I-502 goes into effect on 12/6/12, the justice system of Washington will be left to make sense of the initiative. Criminal attorney Steve Graham has written about the initiative and what it may mean for Washington residents. As with the state's earlier voter measure for medical cannabis in 1998, Initiative-502 will leave many issues for the criminal courts to interpret.
Attorneys across Washington will await the U.S. government's response to the local decriminalization of what the federal government still prohibits. Drivers in Washington will see how police agencies react to the new conditions under the law limiting THC levels to five nanograms per milliliter. Washington voters who were promised the benefit of tax revenue through the new law will await the details on how anticipate revenue compares with actual taxes collected.
Criminal defendants in Washington State have seen unequal application of drug laws and will look to see if I-502 is enforced equally throughout the state. Washington defense attorney Steve Graham addresses some of these issues in his latest blog post on Initiative 502 and makes predictions about what can be expected in the months to come.