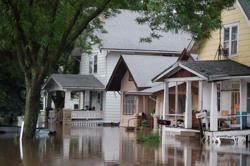 ... the site also assured consumers that Rusterizer truly works as proven by many homeowners and rust contractors.
Seattle, WA (PRWEB) November 07, 2012
Hurricane Sandy's effects on infrastructures were expected to last for weeks and months even. And based on a post by Rusty Cage, that's all because of the flooding that the super storm brought in. So to help the flood victims deal with the expected rust problems from flooding, it suggested the use of MyCleaningProducts' Rusterizer.
Grab a Sample of Rusterizer Now
According to the website, rust is in a way like mold. Its presence is triggered by moisture. And so, it said that flood victims could expect not just mold infestation from the massive Sandy flooding but also rust formation on items.
Rusty Cage explained that because there were many metal-made items soaked in the water during the flooding, rust infestation could occur in the weeks following. It said that exposure of them to water or moisture during the storm made them vulnerable to corrosion. And as it stated that's true even after the items were dried as the water could have already seeped into the material of their adjacent parts.
However, the site cleared that although rusting only occurs on metal items, it could still damage things made with fabric, concrete, wood and even plastic. It specified that rust stain is actually the problem that can get those items damaged.
Find the Best Help to Save Items from Rust and Rust Stain
So to promptly solve any rust problem that could show up anytime, Rusty Cage recommended to whose houses, stores and offices had been flooded the use of Rusterizer. It said that the product is the best that any rust sufferer can get as it contains no harsh chemical ingredients. Hence, it asserted that it is safe for health and the environment. And when it comes to its effectiveness, the site also assured consumers that Rusterizer truly works as proven by many homeowners and rust contractors.
Try Rusterizer. See It in Action With Its Complimentary Sample