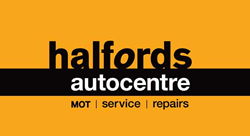 New research shows nearly 15,000 traffic accidents take place in November, up more than 1,000 compared to an average month.
(PRWEB UK) 6 November 2012
New figures released by Halfords show that the average number of road accidents reported in November rises dramatically by 1,168 over an average month to 14,908 - raising fresh concerns over the longer periods of darkness facing drivers.
The research which examined official accident figures from the Department for Transport between 2007 and 2011 also highlights that November the 19th is the worst day for accidents with a reported 532 accidents.
Halfords undertook the study using DfT figures as well as additional research into driver behaviour, to better understand and advise motorists on the precautionary measures to take against the hazards facing them at this time of year.
The research shows that many problems on the roads could well be caused by poor preparation – with one in four (25%) drivers failing to change their driving habits during darker evenings. One in five (20%) also fail to undertake basic safety checks to their vehicles or change parts such as light bulbs, batteries or windscreen wiper blades.
The findings are all the more concerning because almost one in three motorists (30%) recognised that darker driving conditions are one of the biggest hazards facing them over the coming months. Only poor weather made drivers more nervous while behind the wheel of their car.
Paul McClenaghan, commercial director of Halfords, said: "It's evident that most people are rightly concerned by the onset of darker nights, yet the majority fail to take sufficient pre-emptive action.
"Whether that is through a lack of technical knowledge, confidence or time, it is an avoidable problem. Halfords operates a WeFit service – where trained technicians fit essential parts like bulbs, wiper blades and batteries in order to help keep cars and drivers safe."
The study into driver behaviour found that only around one in ten (11%) motorists actually changed head or tail light bulbs in preparation for the darker nights and just one in five (21%) replaced wiper blades.
Motoring expert and broadcaster Holly Samos added: "There are many unexpected hazards on the road which can't be planned for but the darker nights should act as a reminder for motorists to be prepared for a change in driving conditions."
"It sounds like basic stuff but because these vital components may have deteriorated or not been used for long periods over the summer checks are essential in order to guarding against incidents on the road."
This coincides with the fact that more than four in 10 motorists (44 per cent) admit they are baffled by the complexity of modern cars and do not have time to do basic maintenance or winter checks.
Halfords' WeFit service offers a low cost, easy way to make sure motorists' bulbs, blades and batteries are properly maintained. With no need to book, the WeFit service fits in with people's busy lifestyles and places the trained WeFit technicians at all 467 Halfords stores at the disposal of unprepared drivers.
http://www.halfordsautocentres.com
Ends
Media contacts:
Halfords Press Office
0207 025 6658 / halfordsteam(at)redconsultancy(dot)com
About Halfords Group plc
The Group is the UK's leading retailer of automotive and leisure products and through Halfords Autocentres, also one of the UK's leading independent car servicing and repair operator. Halfords customers shop at 467 stores* in the UK and Republic of Ireland and at halfords.com for collection at their local store or direct home delivery. Halfords Autocentres operates from 260 sites* nationally and offers motorists dealership-quality MOTs, repairs and car servicing at affordable prices.
Halfords employs approximately 12,000 staff and sells around 10,000 different product lines in stores, increasing to around 16,000 lines at Halfords.com. The product offering encompasses significant ranges in car parts, cycles, in-car technology, child seats, roof boxes, outdoor leisure and camping equipment. Halfords own brands include the in-store Bikehut department, for cycles and cycling accessories, Apollo and Carrera cycles and exclusive UK distribution rights of the premium ranged Boardman cycles and accessories. In outdoor leisure, we sell a premium range of camping equipment, branded URBAN Escape. Halfords offers expert advice and a fitting service called "wefit" for car parts, child seats, satellite navigation and in-car entertainment systems, and a "werepair" service for cycles.