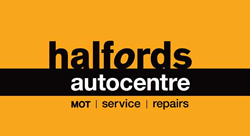 British motorists are paying out up to £150 million a year for repairs after putting the wrong fuel in their cars shows research from Halfords and Halfords Autocentres.
(PRWEB UK) 7 November 2012
As many as 300,000 vehicles a year in the UK suffer a mis-fuelling mishap, and only half of owners, 150,000*, are able to claim the cost back on their insurance.
New figures from Halfords has revealed more drivers than ever are mixing up diesel and petrol at the pumps and filling up with the wrong fuel. They suffer a hefty bill to get their cars back on the road which can vary from £500 up to £3000.
The increasingly common gaffe has come as many motorists switch from petrol to more economical diesel.
The figures from Halfords Autocentres show that in the last 12 months someone puts the wrong fuel in their car in the UK approximately once every 1 minute and 45 seconds.
Owners of newer cars are the biggest losers with 53% of incidents associated with cars less than 4 years old, the research showed. Cars with a 2011 or 2012 registration were most likely to suffer from misfuelling, with almost one in 5 being from those most recent years.
Some regions also had far higher incidences of fuel mix-ups than others, with drivers from Scotland and Yorkshire – normally areas renowned for their thrift – closely followed by the South West, topping the table, while motorists from London and the South East were more than ten times less likely to make the same mistake at the pumps.
There were also spikes in occurrences of misfuelling in March and September - the peak months for new car purchase - which could be attributed to people not yet being familiar with their new vehicles.
Industry experts put part of the growing problem down to sales of diesel cars reaching record levels. In 2008 they reached a new high of 45% of the car market, but now account for 51% of all new car purchases. They also believe that two car families, where one car is petrol and the other diesel are particularly vulnerable. Incidents of mis-fuelling seem to be linked to moments of stress or when drivers are busy or distracted, circumstances that make them slightly forgetful.
Paul McClenaghan from Halfords said: "We know how distressing and disruptive mis-fuelling can be for motorists but we were unaware of how widespread and costly the problem was until we saw this research.
"Putting petrol in diesel vehicles is unfortunately very easily done as the unleaded nozzle on the pump fits into the filler neck of the Diesel vehicle without any problems. It only takes a momentary distraction or lapse in concentration and the consequences are often costly. The diesel nozzle has a larger diameter so it is more difficult to do the other way around - although some people have managed it!"
Rectifying these mistakes can be very involved, as Rory Carlin from Halfords Autocentres explains: "Instances of misfuelling require the tank to be drained of the incorrect fuel, cleaning or replacement of fuel filters and in severe cases can require expensive new diesel pumps and particulate filters to be fitted or other remedial work on the engine. Our advice to a motorist who has put the wrong fuel in their car is not to attempt to drive off as this will circulate the incorrect fuel and could cause more unnecessary damage which may not be covered by some motor insurance, vehicle warranty or breakdown cover providers."
As well as the cost of draining the fuel tank and any repairs, which can be from £200 to £2500 for the most expensive cars, there are often the additional costs of towing and garage call-outs (£100-150), refilling the tank (£75), not to mention lost work or leisure time, extra transport costs and the huge inconvenience involved (approx £150).
Paul McClenaghan from Halfords added: "We want motorists to have a hassle free journey – so we are warning drivers of diesel cars to take extra care. There are actually some simple, but very effective devices on the market that can save all this hassle, we sell a Fuelsure Diesel Fuel Cap, which will only let you fill your car with fuel from a pump with a diesel nozzle, or at the very least there are Diesel Only Stickers which cost under two pounds and might just jog your memory in time to save you thousands."
http://www.halfordsautocentres.com
ENDS
Media contacts:
Halfords Press Office
0207 025 6658 / halfordsteam(at)redconsultancy(dot)com
About Halfords Group plc
The Group is the UK's leading retailer of automotive and leisure products and through Halfords Autocentres, also one of the UK's leading independent car servicing and repair operator. Halfords customers shop at 467 stores* in the UK and Republic of Ireland and at halfords.com for collection at their local store or direct home delivery. Halfords Autocentres operates from 260 sites* nationally and offers motorists dealership-quality MOTs, repairs and car servicing at affordable prices.
Halfords employs approximately 12,000 staff and sells around 10,000 different product lines in stores, increasing to around 16,000 lines at Halfords.com. The product offering encompasses significant ranges in car parts, cycles, in-car technology, child seats, roof boxes, outdoor leisure and camping equipment. Halfords own brands include the in-store Bikehut department, for cycles and cycling accessories, Apollo and Carrera cycles and exclusive UK distribution rights of the premium ranged Boardman cycles and accessories. In outdoor leisure, we sell a premium range of camping equipment, branded URBAN Escape. Halfords offers expert advice and a fitting service called "wefit" for car parts, child seats, satellite navigation and in-car entertainment systems, and a "werepair" service for cycles.