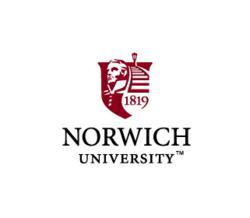 NORTHFIELD, VT (PRWEB) November 06, 2012
The Norwich University community and the Corps of Cadets will pay tribute to all veterans on Friday, Nov. 9 with a special remembrance ceremony at 4:15 p.m. on the Upper Parade Ground.
The guest speaker will be Brigadier General Eugene Sevi, Air National Guard (Retired) and Professor of Civil Engineering.
An open reception will follow the outdoor ceremony in the foyer of Jackman Hall.
Members of the Norwich and Northfield communities, area veterans and those currently serving in the Armed Forces of the United States are cordially invited to attend. The uniform for this special event is the Service Class A uniform. Please plan on cold weather and dress accordingly.
The tribute on the UP includes nine minutes of canon fire in the Roll of Wars and a firing of three rifle volleys.
It would be our honor to have you as our guest.
Norwich University is a diversified academic institution that educates traditional-age students and adults in a Corps of Cadets and as civilians. Norwich offers a broad selection of traditional and distance-learning programs culminating in Baccalaureate and Graduate Degrees. Norwich University was founded in 1819 by Captain Alden Partridge of the U.S. Army. Norwich University is the oldest private military college in the United States of America and the birthplace of our nation's Reserve Officers' Training Corps (ROTC). http://www.norwich.edu