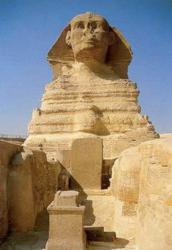 If the world is coming to an end there's nowhere I'd rather be than cruising up the Nile on a private boat, just like Cleopatra.
Los Angeles, California (PRWEB) November 07, 2012
Now that the election is over and the decision of who will lead America has been made, Americans can focus on more interesting things, like the upcoming holidays or even (for some) the "end of the world." Whether a traveler craves the icy slope of a ski resort or yearns for an exotic locale, travel experts say this is the perfect time for booking the "trip of a lifetime."
Spirit Quest Tours is encouraging those who yearn for the exotic, particularly those sojourners who have been waiting for a reason to make plans, to take advantage of a $1000 break on a two-week December excursion to Egypt. The price cut is being offered only to those travelers who book by Friday, Nov. 9.
Egypt 2012: The Dawning will include an incredible eight day cruise up the Nile, with visits to the country's most famous and spiritual sites. The adventure encompasses both 12/12/12 and 12/21/12 and their highly anticipated planetary realignments.
Halle Eavelyn, co-owner of Spirit Quest Tours and author of the travel memoir Red Goddess Rising, says this 14-day adventure will put an intrepid group of travelers in some of the most spiritual sites on the planet for what is anticipated by millions to be something spectacular. While she doesn't believe that 12/21/12 will mark the end of the world, she agrees it is the end of the Mayan calendar.
"Just in case, there's nowhere I'd rather be if the world is coming to an end than on a private boat cruising like Cleopatra up the Nile," Eavelyn says.
Travelers booking by Friday will save $1000 on the trip. In addition to the cruise, the trip includes stops at the most famous and recognizable sites in Egypt, but with special access, including private time in the King's Chamber of the Great Pyramid and the opportunity to stand between the paws of the Sphinx. There also will be time for group meditation in the tombs in the Valley of the Kings.
Eavelyn herself has been to Egypt 15 times over the last decade. A former atheist, she says she never dreamed she'd become a spiritual tour guide, but she's built a large following of like-minded travelers who enjoy exotic locales like Bali, Peru, Mexico and Egypt.
The two-week trip to Egypt is available for $3999 until Friday, Nov. 9th. Complete information is available at http://www.spiritquesttours.com/egypt2012, or call 877 406 5206.