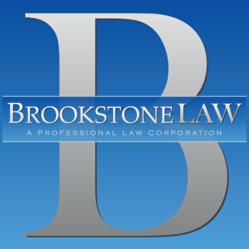 "It is saddening that Richard Castaldo survived the Columbine shootings but despite his best efforts, his home may not survive Election Day."
-- Vito Torchia.
Newport Beach, CA (PRWEB) November 06, 2012
31-year old Columbine High School shooting survivor Richard Castaldo is facing a sales date today from foreclosure and Brookstone Law Group, PC has announced it will help Castaldo in his fight to keep his home, according to Vito Torchia, Managing Attorney, Brookstone Law PC.
Throughout the housing crisis, Brookstone Law Group has helped homeowners from throughout the nation achieve loan modifications, stop foreclosures and keep their homes. After learning from Castaldo of the challenges he has faced in trying to save his home, Brookstone agreed to represent the high-profile Columbine shooting victim on a pro bono basis. The case is Luis Mireles, et al v Wells Fargo, Superior Court of the State of California, County of Los Angeles, Case No.: BC467652. Brookstone is currently evaluating Castaldo's legal options for stopping the foreclosure of his home, which is retrofitted to accommodate his wheelchair and disabilities.
"Richard Castaldo has been trying since June to modify his loan but the bank has been unresponsive," said Torchia. "He has already faced incredible tragedy in his life and is disabled, and every attempt he has made to deal with them to keep his home, which has been specifically designed and equipped to meet his needs, has gone unanswered. He is facing the tragic loss of his home because the Bank has not responded to him."
According to media coverage, Castaldo made national headlines when he became a victim of the Columbine High School shootings in Colorado in 1999 that resulted in the deaths of more than a dozen innocent students and teachers. President Clinton called Castaldo from the White House during his recovery and Castaldo participated in the groundbreaking of the Columbine memorial.
"It is saddening that Richard Castaldo survived the Columbine shootings but despite his best efforts, his home may not survive Election Day," said Torchia.
According to media coverage, following the shooting, Castaldo's involvement in the tragedy resulted in national media coverage and a memorable scene in the movie Bowling for Columbine in which wheelchair-bound Castaldo goes into a K-Mart with Michael Moore to buy bullets to take Kmart corporate headquarters.
"Mr. Castaldo's situation also points to the current controversy over health care and the uncertainties about Obamacare that will impact those with special needs, especially their financial and personal lives," said Torchia. "It is important that we protect the homeownership of those among us with special needs to help them live normal lives."
According to media coverage, after the shooting and following his years in the Denver area, Castaldo moved to Los Angeles, where he pursued a career in sound engineering and in 2010 ran for Congress in the 30th District in Los Angeles County. Castaldo's home is in the West Hollywood area.
Blogger John Wright of Piggybankblog.com, has joined numerous supporters from around the country to directly request help from both Presidential candidates for Castaldo.
"As a disabled adult, Richard Castaldo needs his home to live as normal a life as possible. We have contacted the offices of both Presidential Candidates and are awaiting their response in the face of this terrible event," said Wright. "This is a problem our President should address and solve and we are going to work to get the President-Elect to help."
ABOUT BROOKSTONE LAW, PC
Headquartered in Newport Beach, Calif., and with offices in Los Angeles, Calif., and Ft. Lauderdale, Fla., Brookstone Law, PC is a law firm comprised of attorneys with experience and success in business, corporate and personal finance, employment, entertainment and media, art and museum, intellectual property and real estate law. The firm has a network of more than 40 affiliate attorneys nationwide and employs highly trained specialists, paralegals, paraprofessionals and administrative staff dedicated to serving clients. For information, call (800) 946-8655 or visit Brookstone Law.com (http://www.brookstonelaw.com).