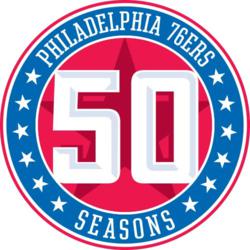 Phoenix, AZ (PRWEB) November 08, 2012
The National Basketball Association's (NBA) Philadelphia 76ers and Skyview Networks announced today a new multi-year broadcast solutions agreement. Skyview, an integrated play-by-play broadcast systems specialist, will provide its full menu of services to the franchise: the satellite distribution service, F.A.S.T. (Flexible Audio Storage Technology) Affiliate Web Automation, F.A.S.T. Inventory Management software and Live Read Logging service will work to streamline broadcast management.
"Skyview's F.A.S.T. service has already proven itself to be a valuable, cost-effective solution for our extensive radio broadcast needs," said Sixers Senior Vice President of Corporate Partnerships & Broadcasting Tom Ward. "We look forward to working with them this season and in the years to come."
In October 2012, Skyview began collaborating with the Philadelphia 76ers on integrating play-by-play broadcast systems for expanding the affiliate network and streamlining inventory management. The franchise will utilize Skyview's distribution and F.A.S.T. Affiliate Web Automation to aid growth of its network. F.A.S.T. provides stations an affordable solution to airing a full season schedule as it eliminates the need to hire and train a board operator.
F.A.S.T. Inventory Management and Live Read Logging will serve to streamline advertiser scheduling and affidavit reporting. With these systems, advertiser contracts are completely maintained; from the moment an advertiser contract is entered into the system, it is scheduled and tracked for contract fulfillment. The Philadelphia 76ers will also use the system to reduce the workload of the billing process. The system automatically generates invoices and affidavits with spot tiles and air times increasing the accuracy and efficiency in client billing.
"We are confident that our systems will meet the needs of the Sixers to make the process of growing the network and managing the broadcast successful," said Matt Stys, vice president of business development for Skyview Networks. "We look forward to building a solid relationship as we continue to partner on play-by-play broadcast solutions."
The Philadelphia 76ers radio broadcast hosted by Tom McGinnis can be heard on flagship stations 97.5 The Fanatic and 950 ESPN Radio. For more information on the Philadelphia 76ers broadcast and the 2012-2013 NBA season, visit http://www.nba.com/sixers.
About Philadelphia 76ers
The Philadelphia 76ers are one of the elite franchises in the National Basketball Association and have achieved the third most wins in league history, as well as the third most playoff appearances of any team in the NBA along with three World Championships. Some of the greatest players ever to play the game have appeared in a 76ers uniform. The Philadelphia 76ers are owned by an investor syndicate led by prominent financier Joshua Harris and play home games in Philadelphia's Wells Fargo Center.
About Skyview Networks
Skyview Networks currently provides the broadcast services for over 50 professional and over 50 collegiate sports organizations and produces and delivers Arizona News Radio and California Headline News. Founded in 1995, Skyview is based in Scottsdale, Arizona and focuses on providing broadcast network solutions to professional and collegiate sports and syndicated radio. Skyview's services include satellite distribution, full network automation, affiliate relations, inventory management systems and advertising solutions for radio, television, print, signage and web. For more information, visit http://www.skyviewnetworks.com.
Contacts:
Renee Thiele, Skyview Networks PR
(480) 503-8700
Michael Preston, Philadelphia 76ers Director of Public Relations
(215) 339-7696
Rebecca Timms, Philadelphia 76ers Public Relations Coordinator
Rebeccatimms(a)sixers(dot)com
76ersPR(at)sixers(dot)com