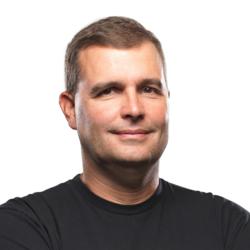 Indianapolis, Ind. (PRWEB) November 07, 2012
Indianapolis advertising agency Caldwell VanRiper (CVR) has added three new members to its creative team – Matt Georgi, vice president and creative director; Margie Koyak, copywriter, and Alexander Sprungle, designer.
Having started his career at CVR, Georgi rejoins the agency after a stint as vice president, creative director, at the Asher Agency in Fort Wayne. Georgi brings more than 20 years of experience in developing breakthrough campaigns in a variety of industries, from quick service restaurants to consumer products to professional sports. He also brings a unique perspective from having been on the client side of the business, as director of advertising for Finish Line, so he understands the pressures that clients face to develop creative executions that move the needle.
Koyak is another CVR "boomerang," returning to the agency as a copywriter with more than 25 years of experience, specializing in industries ranging from healthcare to financial services to sports and entertainment. In addition to crafting copy, Koyak's expertise also includes broadcast production and brand management. Her campaigns have been recognized with numerous awards, including regional and local Addy's and inclusion in Print's Regional Design Annual.
Sprungle also joins CVR from the Asher Agency, as a designer with special expertise in digital design and production. Alexander's work has helped drive enrollment for colleges and spur sales in heavy industry and retailers. He is a graduate of the University of St. Francis, Fort Wayne, and holds a BFA in graphic design. Alexander offers a fresh perspective on everything from logo design to screen-printing.
"Matt, Margie and Alexander are great additions to an already strong creative team," said Kevin Flynn, president of Caldwell VanRiper. "I feel confident that not only will they help us to continue to deliver outstanding creative solutions to our clients, they will also help us add to our client base and position us well for the future."
For more information on CVR, its clients and work, please visit http://www.cvrindy.com.
About Caldwell VanRiper (CVR)
Caldwell VanRiper is an independent brand communications agency that specializes in helping clients see the big picture from a new perspective. CVR integrates marketing, advertising, public relations and digital services to provide our clients with strategic, creative solutions to drive engagement. CVR is the oldest advertising, PR firm in the state of Indiana and is a registered WBE (Women-Owned Business Enterprise). For more information, visit our website at http://www.cvrindy.com.