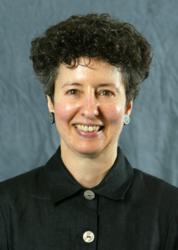 Needham, Mass. (PRWEB) November 07, 2012
A new web app based on work by Olin College Associate Professor Diana Dabby combines engineering and music, enabling users to create musical variations of uploaded songs.
Known as CantoVario, the application allows users to generate their own pitch and rhythmic variations of songs in MIDI format quickly and easily. An MP3 variation engine entails more user interaction. Visitors to the site can also upload their own music and use the engine to produce the variations, which can then be downloaded.
There are two interactive tutorial buttons on the home page: "Try out MIDI variation" and "Try out MP3 Duet variation." There are also two instructional videos on the site: "A quick tour of CantoVario" and "A tutorial on creating MP3 variations." Help is available via the contact link on the site, where feedback on the application may also be offered.
CantoVario incorporates a number of algorithms devised by Dabby that use chaos theory—a field of mathematics in which seemingly random events are rendered predictable by equations—to create musical variations of an original piece.
In addition to her current position at Olin, Dabby has taught at MIT, Tufts and Juilliard, and holds degrees from Vassar, Mills, C.C.N.Y., and MIT. Her work combining chaos theory and musical variation stems from her doctoral research in electrical engineering at MIT. Active as a concert pianist, Dabby has performed in Weill (Carnegie) Recital Hall, Merkin Concert Hall, Jordan Hall and Symphony Hall-Boston, as well as at Tanglewood and abroad.