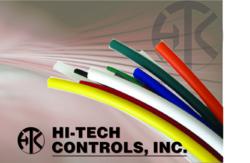 Centennial, Co (PRWEB) November 07, 2012
Where has all the Nylon 12 gone?
In the past 7 months many of the nylon-12 tubing manufactures have been faced with shortages of raw material. Polyamide (PA-12) is the raw material used in Nylon 12 tubing. A significant portion of PA-12 was compromised by the Evonik factory explosion in Germany, setting back supply to the manufactures significantly. Evonik not only produced a portion of the worlds supply, but they produced cyclododecatriene the necessary building block to other makers of the resin.
Nylon 12 tubing is the new industry standard. Polyamide is known for its excellent resistance to a wide range of chemicals, including oil's, gasoline, hydraulic fluids, salt solutions and bases. Nylon 12 tubing is used in many different types of Industries: Automotive (break & fuel lines), Crude Oil Production, Solar panel arrays, fiber optic cables and catheters in the medical industry. Polyamide has become a staple product in the Nylon tubing industry.
So when will the shortage be over for Nylon 12? Repairs to get the facility in Germany up and running again are supposed to be completed by the end of this year, however there are no guarantees to that target date. Hi-Tech Controls in Centennial, Co currently has 3/8" Nylon 12 tubing in stock to help our customers get through this shortage. If this still doesn't fit your application needs please give our qualified sales team a call and they will do everything they can to help you through this shortage.
Please contact Hi-Tech Controls for more information 1-800-677-8942
http://www.hitechcontrols.com/pneumatics/nylon-tubing-index.html?ex=11j5ulp-3qdxet-qewuj3-u805d8