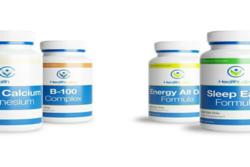 It's going to be very difficult to beat our prices for this level of high quality products.
Fort Lauderdale, FL (PRWEB) November 07, 2012
Smart Vitamin Club announced today it is expanding its operations following a successful six months of beta testing its program.
With average household incomes in a decline since 2008 and rising unemployment, more and more families are going back to the ever-popular concepts of financial prudence and budgeting. Start-up Smart Vitamin Club's bet is that it can help health-conscious families save a lot of money on the supplements they take without compromising the quality.
"The vitamins and supplements industry generates around $25 billion a year in revenue," says Andrew Lermsider, founder of Smart Vitamin Club. "I've always been super careful about my health and have been taking vitamins and supplements since I was a kid. My sister is a veteran in the industry so I am very familiar with the ins and outs. With experience I came to understand that most often we are either overpaying for branding or simply buying ineffective products that comprise of diluted formulations or low-quality ingredients. We know this is a tough economy and many people are willing to compromise on luxuries, but health is not one of them." He might be right. About half of U.S. adults take vitamins and other dietary supplements – a level that's been growing steadily for much of the past decade, new government figures show.
"What we have done is reinvent the entire business model to deliver not only a fun customer experience but one that delivers high quality products at the lowest possible prices. We eliminated brick & mortar stores, retail middlemen and brand licensing fees and are able to pass the savings onto our customers. This has been our mission from day one and we are seeing signs that people like what we are offering."
So what exactly is Smart Vitamin Club offering its members and how does the club work? "Our club is just really smart…" smirks Lermsider. "For only $6.95 a month our members get access to super high quality vitamins and specialty formulas at discounted prices of up to 50% off the retail price. Members also get free shipping on every single order and automatically receive a different free bottle to try each month. It's going to be very difficult to beat our prices for this level of high quality products"
Regular consumers spend an average of $576 each year on vitamins and supplements and Lermsider believes that joining the club could save them anywhere from $200 to $300 per year. "You are talking about money that is going to stay in their pocket so they can spend it for other important things." And Smart Vitamin Club seems to have found a good way to get the word out and win your loyalty. They designed a state of the art website which encourages its visitors to take a fun health evaluation. The questions range from nutrition habits to lifestyle tendencies, which Smart Vitamin Club analyzes to give you recommendations of supplements that will help improve the issues you are having. "We knew that a lot of people didn't even know what formulas they should take and we also knew people would want to try some of our products before joining the club. So we let everyone pick one of the recommendations to get it free and let them see for themselves how great our products really are."
It seems to be working. In just a few months of beta testing, SmartVitaminClub.com has close to 9,000 Facebook likes and 8,000 Twitter followers. "Our fans are real, unlike Lady Gaga's," jokes Lermsider. "We also encourage people to share our products with their friends by offering free bottles in return for spreading the word, so if you have a big social influence online you may never have to pay for your vitamins ever again." Smart Vitamin Club's one-click sharing program has made it easy to get the word out on Facebook, Twitter, Google+ and via email.
The continuously expanding product line is produced right here in the United States by VC Health Labs using the latest technology. The discounted prices are only available to Smart Vitamin Club members. The core foundation on which all their products are designed is to provide fast acting, safe, and with proven results.
"We are now getting ready to really get the word out and are going to have some exciting promotions to new and current members, so stay tuned."
Lermsider believes club fans are doing just that.