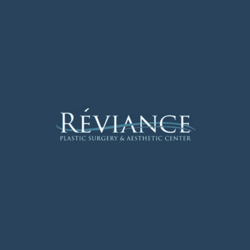 Réviance has developed the HairSCORE™ System - Today's Most Comprehensive and Cutting Edge Solution for Hair Loss.
San Jose, California (PRWEB) November 07, 2012
Hair Loss affects 30-50% of all men and women in the U.S. and worldwide. When it is noticeable, it can have a dramatic effect on a person's appearance and self-confidence. In order to make the latest scientific advancements in Hair Loss Treatment available to our patients, Réviance has developed the HairSCORE™ System - Today's Most Comprehensive and Cutting Edge Solution for Hair Loss.
"HairSCORE™" stands for: Hair Stem Cell Organic Recovery and Enhancement. It involves individual analysis of your level of loss, and a discussion about the non-invasive and modern surgical approaches to treating the loss.
A patient's treatment begins with a magnified digital analysis of scalp hair density to better understand the level and stage of Hair Loss. In early to moderate Hair Loss, the HairSCORE™ System uses prescription-strength topical treatments, designed by the doctors at Réviance, to combine a number of the most effective topical medications used in treating hair loss and thinning. Each HairSCORE™ medicated mixture, designed differently for either men or women, is easily applied at home as directed by your surgeon. In a matter of weeks to months, patients can see increased scalp coverage and thickening of their hair.
One of the most major medical advances that is a part of the HairSCORE™ Hair Loss Treatment is a completely organic, non-invasive treatment utilizing a patient's own growth factors and other natural elements injected into the scalp to re-activate stem cells within the scalp and boost the growth of thinning hair follicles. This is a non-surgical method to manage moderate hair loss and help prevent future loss in both men and women. Results can be maintained by combining the treatment with use of the Topical HairSCORE™ Solutions and Shampoo (recommended for all patients). It can even be utilized during Surgical Hair Transplantation to shorten healing time and improve the overall result of surgery.
Many patients will have severe Hair Loss that has progressed to the point where surgery will most definitely be required. Dr. Manu Gujrati and the Hair Transplantation Team at Réviance are industry leaders in the field of Hair Loss Treatment and experts in Surgical Hair Restoration. They cater to each patient's needs to provide completely natural-looking results with safe, minimally-invasive surgical techniques. The HairSCORE™ System is still used after surgery to maintain the results as best possible.
Call or visit Réviance Plastic Surgery and Aesthetic Center - San Jose to find out how the HairSCORE™ System can help you!