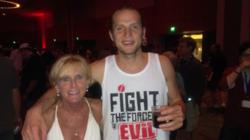 Marion Mehrer is now looking to teach 17 serious entrepreneurs the "inner secrets" of the network marketing platform.
(PRWEB) November 14, 2012
Yet another awe inspiring success story of Empower Network was unveiled recently when Marion Mehrer, an online marketing coach, touched the enviable milestone of earning $7,000 within a day from her Empower Network business. This popular network marketing platform is now the most widely sought after business alternative for home based entrepreneurs around the world.
The world of internet based marketing has been taken by storm by the recent achievement of online marketing coach Marion Mehrer. The ex- doctor has just touched the remarkable milestone of earning $7000 dollars from Empower Network within a day. Marion is a qualified doctor who quit after being burnt out to pursue online business and network marketing. She joined her internet based business career in the year 2007, and the start was disastrous. However, the turning point of her life arrived in the year 2010 when she joined Empower Network. Within two years, the robust business platform from Empower Network has put her at the top of the world.
Empower Network is one of the most discussed topics in the online business fraternity since its arrival. After the worst economic crisis of the century in 2008, many people around the world have started looking for home based business career instead of full time jobs. Empower Network is the most preferred choice for many of them because this network marketing platform offers 100% commission and presently has well over 70,000 paying affiliates. Most importantly, many successful members of Empower Network have made it amongst the top earners without having any technical of marketing experience.
Empower Network has already paid over $20,000,000 in commissions to the affiliates of the program around the world and looks good for much more. Experts suggest that Empower Network is highly recommended from the SEO perspective because of the aged domain that makes it a high authority site. It also has a global and US Alexa ranking of 836 and 303 respectively.
Empower Network has helped many people like Marion Mehrer to improve the quality of their life. This senior Medical Doctor quit Medical field to pursue home based business and stumbled upon Empower Network, and their 3 weird marketing tricks helped her quietly pull in $7000 within a day. After touching the praiseworthy milestone of making $8000 in a day, she attributed the credit behind her success to the efficient business model of Empower Network and expressed her willingness to reach out to many others like her with Empower Network.
About Marion Mehrer: Marion Mehrer is an online marketing coach who has recently made it to headlines by banking $7000 days leveraging off Affiliate Marketing Program Empower Network. Marion is now looking for 17 Serious Entrepreneurs to teach them fast ways to make money online! As a blatant Bribe, Marion is Also handing out $3,579 worth of bonuses to anyone who joins her today.
For more information on how you can get your hands on this $3,579 bonus as well as how YOU can prosper with Empower Network and make money online today Click Here.