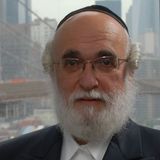 Brooklyn, New York (PRWEB) November 07, 2012
In the Winter of 2006, New York's Louis Kestenbaum of Fortis Property Group was made aware that JP Morgan International Plaza ("International Plaza") was marketed for sale by a state pension fund ("Fund").
International Plaza consists of three towers totaling 1.1 million rentable square feet of Class A+ office space and two parking garages comprising 1.4 million square feet. Two of the towers (Tower I and Tower II) consist of 756,851 rental square feet and are 100% leased to JP Morgan Chase on a triple-net basis, pursuant to a long-term lease. Tower III contains 351,248 square feet and, at that time, was approximately 48% occupied by various national companies and regional professional firms.
The Fund sought a single buyer for all three towers. However, the vast majority of interest in the property came in the form of separate bids; Buyers were bidding on either Towers I and II (seeking a core acquisition) or on Tower III (for a value-add play).
Louis & Joel Kestenbaum of Fortis Property Group, LLC, saw an arbitrage opportunity and pursued the entire property. Details on the transaction, along with information on how Fortis was able to increase base rents by 30%, have been published here.