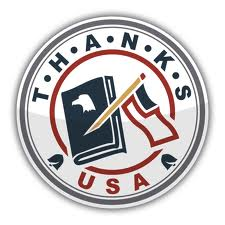 Orlando, FL (PRWEB) November 06, 2012
Intelligent Decisions (ID), Inc., a recognized leader in federal IT solutions, proudly hosted the ThanksUSA Fundraising Golf Tournament at the renowned Lake Nona Golf and Country Club in Orlando, FL, on November 5. Players in the charity tournament included distinguished wounded warrior military veterans from the Orlando area. All of the tournament's proceeds will go to help meet ThanksUSA's mission – mobilizing Americans of all ages to "thank" the active-duty men and women of the U.S. armed forces by providing scholarships for their families. ThanksUSA provides need-based scholarships to military spouses and dependents to pursue a full-time, post-secondary education, including vocational and technical training.
"The ThanksUSA scholarship program has awarded nearly $8.5 million in scholarships to military spouses and children since being founded six years ago," said Michele Stork, ThanksUSA executive director. "A major factor in the organization's success is the continued support of corporate donors like Intelligent Decisions."
"Our military families sacrifice so much with their loved ones often stationed far from home," said Harry Martin, ID president and CEO and member of the ThanksUSA board of directors. "Intelligent Decisions is honored to host this ThanksUSA Charity Golf Tournament, which recognizes the sacrifices of our active-duty service members, and their families, through education scholarships for their spouses and children."
For five years, ID has been a major supporter of ThanksUSA. ID has been the title sponsor of the annual ThanksUSA VIP Golf Tournament, held at the Robert Trent Jones Golf Club in Virginia, helping to raise hundreds of thousands of dollars for scholarships.
ID's Simulation and Training Division is located in Orlando and houses the management, development, and production team for the Dismounted Soldier Training System. Members of the company's simulation and training division have managed and/or developed many of the current training systems in use today across the live, virtual and constructive domains.
Lake Nona's Tom Fazio-designed championship golf course is world-ranked and has been a regular host of the PGA Tour-sanctioned Tavistock Cup.
To learn more about the nonprofit ThanksUSA, please visit: http://www.ThanksUSA.org.
For more details on the tournament, please go to: http://www.intelligent.net.
###
About ThanksUSA:
Founded in the fall of 2005, ThanksUSA, a non-partisan 501(c) (3) organization, is an effort to thank the men and women of our armed forces and their families for their service to the country with the gift of education. The organization provides need-based, post-secondary education opportunities to the children and spouses of active-duty status military personnel through need-based scholarships. For more information, visit http://www.ThanksUSA.org.
About Intelligent Decisions:
Founded in 1988, Intelligent Decisions, Inc., is a recognized leader in developing and delivering innovative federal IT solutions to the civilian, defense and intelligence communities. For more information, visit http://www.intelligent.net or call toll-free (800) 929-8331.