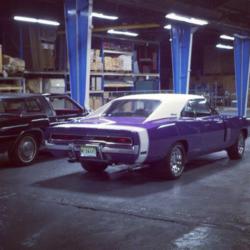 Protecting these assets from the weather is so important. PowerPortal Products' new facility gives classic car and motorcycle owners the piece of mind that their investments are safe, while also giving auto owners a safe place to work on them, too.
Netcong, NJ (PRWEB) November 08, 2012
PowerPortal Products is announcing the addition of their classic car and motorcycle storage facility in Northern New Jersey. Their 7,500 square foot, year-round, brand-new storage facility offers protection from weather and other environmental factors to clients' cars and motorcycles. They are offering this service to the Tri-State area, including the pick-up and delivery of your vehicles to/from their storage facility.
The additional services that PowerPortal Products offers are what set them apart from the competition. Their facility is so much more than just storage. Are you the type of person who likes to work on your vehicle throughout the winter? They have service bays available 7 days a week where customers can work on their cars themselves, with the added benefit of on-site technical support. PowerPortal Products also offers full-service detailing and maintenance programs for those who prefer to have experts do the work.
For clients interested in selling their current vehicle or purchasing a new one, PowerPortal Products provides services such as appraisals, ad placement, buyer pre-qualification, vehicle searches and photography sessions to help customers buy and sell vehicles. They provide nationwide transit to anywhere, at anytime, and are fully insured and bonded.
PowerPortal Products offers many different package options to help you get what you need from your storage facility, while utilizing one of the most affordable facilities in the area. Each package is can be customized to suit individual needs.
PowerPortal Products is the designer and developer of quality, custom DIY products for cars. Their high-quality products are easily adaptable to any car and special car design requests are always welcome for any age or style. For more information on PowerPortal's products and brand-new storage facility, go to http://www.powerportalproducts.com. Follow them on Facebook and Twitter, @PowerPortalProd.