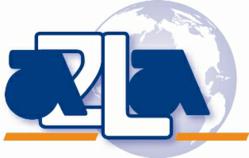 Attendees will gain critical insight into the interpretation of the requirements of this inspection body standard.
Frederick, MD (PRWEB) November 14, 2012
The American Association for Laboratory Accreditation (A2LA) is proud to add "ISO 17020 and Accreditation," a course created specifically for inspection body personnel, to its array of quality training offerings. A2LA will offer this course for the first time February 7-8, 2013 at the Courtyard Las Vegas South hotel in Las Vegas, NV. The cost will be $745.00 for A2LA members and $795.00 for non-members.
This course is a comprehensive look at ISO/IEC 17020, its documentation, and its internal auditing requirements. In this course, attendees will gain critical insight into the interpretation of the requirements of this inspection body standard and will also receive a detailed review of the accreditation process. Attendees will learn what information a quality manual should contain and how to keep documents and the quality manual up-to-date.
This course also gives attendees the knowledge needed to establish an internal audit program as required by ISO/IEC 17020, such as scheduling, planning, conducting, reporting on and closing out internal audits. Attendees will receive practical instructions on the development, implementation and long-term maintenance of an effective ISO/IEC 17020 management system.
For more information on this course and others, contact Julie Collins, A2LA Training and Membership Administrator, at jcollins(at)A2LA(dot)org or 301.644.3235.
ABOUT A2LA:
A2LA is a non-profit, multi-discipline accreditation body with over 30 years of experience providing internationally recognized accreditation services and quality training. A2LA's world-class accreditation services encompass testing and calibration laboratories, medical testing laboratories, inspection bodies, proficiency testing providers, reference material producers and product certification bodies. Organizations are accredited to international standards and field-specific requirements developed with government and industry collaboration. A2LA offers both public and private on-site training programs to complement the various accreditation programs.