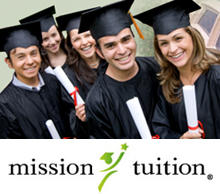 Save for your child's educational needs.
Las Vegas, NV (PRWEB) November 12, 2012
Cardiff's Chairman/CEO Daniel Thompson stated, "We owe it to our shareholders to explore all opportunities that may help create value to Cardiff".
Cardiff's Board of Directors believes the respective company would be better able to compete and flourish by becoming a larger, stronger, entity. The potential organization we are currently interested in complements one another with strong and highly complementary cultures.
Any closing of a merger transaction remains subject to negotiation of a definitive agreement, regulatory approvals and other regular closing conditions, but is expected to occur first quarter 2013.
Cardiff International, Inc. (CDIF) launched its Mission Tuition Educational Rewards Program in the third quarter of 2011. The Mission Tuition site was designed to help parents save for their children's future educational needs without putting a strain on their income. Cardiff created Mission Tuition a tax-free educational savings program providing an "educational savings" platform for parents and loved ones.
This news release contains forward looking statements within the meaning of the Securities Litigation Reform Act. The statements reflect the Company's current views with respect to future events that involve risks and uncertainties. These risks include but are not limited to the Company's ability to negotiate and close a satisfactory merger or acquisition agreement, the ability of management of the combined company to increase revenue and reduce costs and the ability of the combined company to integrate operations. In the light of these uncertainties the forward-looking events referred to in this release might not occur.