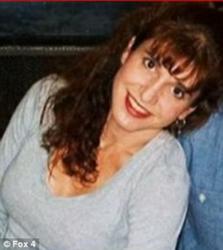 When members of the public believe their rights have been violated, it is important to make their voices heard.
Newport Beach, CA (PRWEB) November 08, 2012
Rebecca Van Hooser of Arlington, Texas, has filed a lawsuit (Case number 348262357-12) against a Pantego police officer who she says used excessive force against her during a traffic stop causing her breast implants to burst. According to a Nov. 2 NBC news report, the lawsuit, which was filed in Tarrant County, states that the police officer pulled over the woman for a headlight violation and arrested her after learning that she had a warrant for an unpaid speeding ticket. The report states that when Van Hooser exited the vehicle, the officer grabbed her, threw her against the car, pulled her arms and yanked them hard behind her back. The officer's act of throwing Van Hooser against the car caused the implant to rupture, the report states.
According to the report, not only did Van Hooser suffer pain during the incident, but she also suffered from health complications as a result of the implant rupture including surgeries and hematomas. She would require a partial mastectomy, tissue transplant and a new implant as a result of the rupture, the report states. Van Hooser has sought unspecified damages in her lawsuit, NBC reports.
The U.S. Bureau of Justice in 2002 did a study on excessive force complaints against police officers. Based on this study, during 2002, large state and local law enforcement agencies, received a total of 26,556 citizen complaints about police use of force. About 34 percent of these complaints were not sustained, 25 percent were unfounded, 23 percent resulted in officers being exonerated and 8 percent were sustained. The sustained complaints amounted to about 2,000 incidents of police use of excessive force among just the large agencies nationwide in 2002.
Police officers, who are in a position of authority, must use their power wisely and effectively, says John Bisnar, founder of the Bisnar | Chase personal injury law firm. "Police departments should train their officers with regard to when to use force and what is the appropriate use of force. Police officers should know how to act reasonably and responsibly."
Bisnar says that when members of the public believe their rights have been violated, it is important to make their voices heard. "It is crucial that they file a complaint against the officer. When that is done, the department has an obligation to initiate an internal investigation. If the complaint is sustained, the police officer could face disciplinary action. In addition, the victim can file a civil claim seeking damages for physical injuries, financial losses and infliction of emotional distress."
About Bisnar | Chase
The Orange County personal injury lawyers of Bisnar | Chase represent victims of auto accidents, defective products, dangerous roadways, and many other personal injuries. The firm has been featured on a number of popular media outlets including Newsweek, Fox, NBC, and ABC and is known for its passionate pursuit of results for their clients. Since 1978, Bisnar | Chase has recovered millions of dollars for victims of serious personal injuries.
For more information, call 800-561-4831 or visit http://www.orange-county-lawyers.com for a free consultation.
Sources: http://www.nbcdfw.com/news/local/Woman-Sues-Pantego-Police-Over-Burst-Breast-Implant-176870671.html