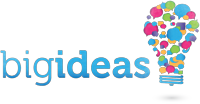 'KBMax turns inputs from
BigMachines UI into dynamic CAD outputs in minutes." said Kevin Bennett, CTO, KBMax.
Austin, TX (PRWEB) November 07, 2012
KBMax, the innovative configurator software & services company, announced today that it will sponsor BigIdeas 2012. KBMax will be displaying how it integrates with BigMachines to automate CAD models and drawings for configurable products. The conference will be held on November 11-13 at the Cosmopolitan of Las Vegas, and will feature the best in SaaS configurator and CPQ solutions.
"Many BigMachines users manufacture configurable products where engineering bottlenecks can take weeks or months, and really slow down their process. KBMax turns inputs from BigMachines UI into dynamic CAD outputs in minutes." said Kevin Bennett, CTO, KBMax.
"BigIdeas offers sales and business professionals a chance to meet with cloud-computing innovators and industry leaders, and learn how to leverage BigMachines to expedite growth and profitability," said Tom Padgett, Senior Vice President of Worldwide Sales and Alliances, BigMachines. "BigIdeas attendees will experience how partners like KBMax can, along with BigMachines, help them reach higher levels of success."
Highlights of this year's event will include keynotes from David Bonnette, the President of BigMachines, and a group of highly-respected SaaS and Cloud Computing visionaries. There will be hands-on, informative, and high-impact training sessions with BigMachines certified admin trainers, and an engaging Resource Center, staffed by BigMachines' Sales Engineers, Developers, Product Management Team, and Training Team, designed to deliver even more success with customer applications.
About KBMax
Citius Software Corporation is a privately owned corporation that does business as KBMax, which is a registered trademark. The KBMax mission is to improve engineering and sales processes for manufacturers of configurable products worldwide by using innovative software and services. KBMax is committed to accountability, communication, continuous learning, and customer empathy. For more information, please visit http://www.kbmax.com.
About BigMachines
BigMachines, the global leader in Configuration, Pricing, and Quoting solutions, focuses on Results and Customer Success by enabling businesses to quickly configure products and services, create 100% accurate sales quotes, proposals and contracts, and integrate with CRM, ERP and other business systems. Whether a company sells silicon chips or potato chips, sells direct, through reseller channels, or online to customers, BigMachines showcases the latest SaaS CPQ innovation and solutions to improve business processes. For more information, visit http://www.bigmachines.com.