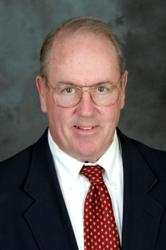 New City, N.Y. (PRWEB) November 08, 2012
Rand Commercial Services (RCS), an independent and leading commercial real estate brokerage firm in the Hudson Valley announces the sale of 320-32 NYS Route 208 Highway Monroe, NY 10950 for $2,650,000.
On October 15, 2012 Brendan Burke, Associate Broker and Executive Director for Rand Commercial Services represented the owner Grout Enterprises Ltd in the sale of the former "Monroe Tube" facilities located at 320-32 Route 208 in Monroe, NY which is centrally located just off Route 208 near the intersection of Route 17 and 17M.
The sale included several multi-tenant buildings totaling 135,000+/- sq ft on 10 +/- acres on two separate tax lots. The property was purchased by an electronics distributor. This facility is one of largest industrial warehouses in the Village Monroe.
The new owners use coincides with the proposed "New Master Plan" of the Village of Monroe and the new owners were welcomed to the Village by the Mayor at a recent Master Plan committee meeting said Burke of Rand Commercial Services.
Brendan Burke can be reached at brendan.burke(at)randcommercial(dot)com
About Rand Commercial Services: Rand Commercial Services (RCS) is an independent, full-service commercial real estate brokerage that serves the Greater New York area. The firm specializes in repositioning and redeveloping properties to improve their returns in addition to assisting clients with more conventional sales and leasing. RCS has nearly 30 agents in Orange, Rockland and Westchester counties, and also serves New York City, northern New Jersey and Connecticut. The company's Web site is http://www.randcommercial.com.